Want to purchase shares in the popular meme stock?
Find out what to look for with a trading platform before opening an account.
Learn how different order types work and more.
AMC Entertainment (NYSE: AMC) is the world's largest movie theater chain. Just as with the now famous case of GameStop, AMC's stock price shot up at the beginning of 2021 after it became a meme stock and a darling of the WallStreetBets subreddit.
Looking to buy into the AMC story? Here's how to do it.

On website
eToro USA LLC and eToro USA Securities Inc.; Investing involves risk, including loss of principal; Not a recommendation.
eToro
Highlights
Zero commissions for trading ETFs and stocks.
Start Fractional investing with as little as $10.
Practice investing with a $100k virtual eToro account.

Disclaimer: eToro securities trading is offered by eToro USA Securities, Inc. ('the BD"), a member of FINRA and SIPC. Investing involves risk, and content is provided for educational purposes only, does not imply a recommendation, and is not a guarantee of future performance. Finty is not an affiliate and may be compensated if you access certain products or services offered by the BD.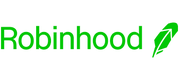 On website
Robinhood
Highlights
No account minimums or commissions.
With a dedicated team of customer support professionals that are available to answer your questions.
Robinhood Financial and Robinhood Securities are members of SIPC, which protects securities customers of its members up to $500,000
---
Pros
Quick signup process.
Start with as little as $1.
Option to get a debit card.
Industry-leading security.
Cons
Mutual funds are not available.
Limited number of crypto assets are available.


On website
Highlights
Get up to $300 of free stock when you create an account. Terms and Conditions apply.
Invest in popular ETFs from Vanguard, BlackRock, and others by the slice, and do it without commission fees..
Unlock advanced data, unique market metrics, and analyst insights when you upgrade to a premium account.
Investments made in Public are insured for up to $500,000.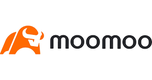 On website
Highlights
Trade blue-chip stocks in US, HK and SG Markets.
Wide array of investment choices such as stocks, stock options, futures, ADRs, Exchange Traded Fund (ETFs) and REITs.
Manage your assets, portfolio and investments across multiple markets.
Step 1: Choose a broker
Choose an online broker where you can trade stocks listed on the US markets. There are a variety of options you can use from.
These are some of the features to take into consideration when selecting a broker.
Trading without commissions
It's possible to trade commission-free on a number of trading platforms in USA, saving a considerable amount of money over time.
Fractional shares
Brokers offering fractional shares let you purchase a fraction instead of having to buy the whole share at the very least, meaning you can more easily diversify your holdings.
Intuitive trading interface
It shouldn't be difficult to trade stock. Be sure to choose a broker with a user-friendly interface that you use without a steep learning curve.
Company analysis tools
A trading platform with a robust research and analysis section helps you make decisions based on price history, quarterly earnings reports, market updates, etc. Some brokers also make analyst recommendations available.
Educational resources
Free educational guides and the option to create a demo account where you can practice are particularly useful if you're new to trading.
A lot of platforms provide educational tools for stock trading. The best tools are extremely comprehensive and can help you enhance your trading abilities.
Step 2: Fund your trading account
To start buying stocks, you will need to fund your account. Keep in mind that your funds may take some time to clear, meaning you it's unlikely that you can start trading immediately.
Step 3: Set a budget to invest
Allocate an amount of money to buy stocks that you are prepared to lose (because stocks are volatile).
Investing with fractional shares, which give you more flexibility, might be worth considering since you won't have to spend more than your budget permits.
Step 4: Decide whether to buy stocks or invest via an ETF
Buying ETF (Exchange Traded Fund) units is a more diversified way to invest than buying stock in a single company, but it is also less appealing to active traders who like to retain control over what they want to hold in their portfolio.
You can get exposure to AMC with various ETFs, including the Vanguard Russell 2000 Value ETF (VTWV) and iShares Russell 2000 ETF (IWM) among others.
Step 5: Set up your order
There are different order types available, which you can use to customize when and how much you want to buy stock for. These order types are widely available.
Market order
Market orders are orders that can be purchased or sold at the current market price. However, the price that you actually get may not match the one you were offered by the time that the trade is executed.
Limit order
Unlike a market order, a limit order is executed at the defined price or less.
Stop limit
This type of order allows you to sell your stock at a certain price or higher. For example, you want to sell AMC stock at US$50 per share. Your stop limit order is executed only when the stock reach this price.
Stop loss
Allows you to define what price to sell. Often used to defend a trade position against market volatility. For example, you could set up a stop loss at US$44 per share. If the price dropped to that level, your stop loss order will be executed automatically.
Step 6: Place your order
Having chosen a broker and decided how you want to invest, you can place your order.
Step 7: Monitor your investment
Once you buy any stock, you have to monitor your investment. Here are a few things you can do to keep on top.
Watch AMC stock price trends and company performance
Stock investment can be done with either a speculative motive or to buy and hold with an expectation of long term value including dividends. Becoming a meme stock has effectively divorced AMC's trading price from its business fundamentals. As a result, AMC stock can be volatile. But as it gradually loses its meme status, and short selling subsides, there will come a time when you can count on AMC purely based on its business fundamentals.
Watch for moves by AMC's competitors
This can be challenging because AMC has two types of competitors.
AMC is currently in direct competition with other movie theatres. The post-pandemic world, however, offers many alternatives to moviegoers. During the pandemic many of them turned to online streaming for entertainment amid widespread lockdowns. So what are the chances that some of those streaming services, such as Netflix (NADAQ: NFLX), Amazon Prime Video, Disney+, Apple TV, Hulu, HBO Max, and others continue to command a share of movie watchers' entertainment budgets?
As it is, almost half of Millennials and Gen Xers, do not view video content on TV the traditional way and are attracted to content on newer streaming platforms and YouTube.
Disney (NYSE: DIS), for example, is increasingly looking at using movie hits to drive Disney+ subscriptions. And as more movies are released direct to digital, movie theatres risk becoming a niche entertainment industry. Only time will tell.