British-Swedish multinational AstraZeneca is in the business of pharmaceutical preparations.
Besides immunology therapies such as a vaccine for COVID-19, it sells a variety of drugs for chronic non-communicable disorders and cancer.
Most of its sales come from across the globe, with the US accounting for just one third.
AstraZeneca plc (NASDAQ: AZN) is a multinational biopharmaceutical company created by a merger between the Swedish firm Astra and UK's Zeneca Group in 1999. It is headquartered at the Cambridge Biomedical Campus in England.
To buy stocks in AstraZeneca, here's what to do.
Company overview
AstraZeneca sells branded drugs across a number of key therapeutic classes. These include drugs used for treating diabetes and gastrointestinal, cardiovascular, cancer and respiratory disorders as well as cancer and immunology therapies. Close to one third of its sales come from the United States and the rest from international markets.
AstraZeneca subsidiaries include Alexion Pharmaceuticals and MedImmune.
Where to buy AstraZeneca stock

On website
eToro USA LLC and eToro USA Securities Inc.; Investing involves risk, including loss of principal; Not a recommendation.
eToro
Highlights
Zero commissions for trading ETFs and stocks.
Start Fractional investing with as little as $10.
Practice investing with a $100k virtual eToro account.

Disclaimer: eToro securities trading is offered by eToro USA Securities, Inc. ('the BD"), a member of FINRA and SIPC. Investing involves risk, and content is provided for educational purposes only, does not imply a recommendation, and is not a guarantee of future performance. Finty is not an affiliate and may be compensated if you access certain products or services offered by the BD.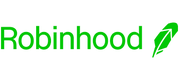 On website
Robinhood
Highlights
No account minimums or commissions.
With a dedicated team of customer support professionals that are available to answer your questions.
Robinhood Financial and Robinhood Securities are members of SIPC, which protects securities customers of its members up to $500,000
---
Pros
Quick signup process.
Start with as little as $1.
Option to get a debit card.
Industry-leading security.
Cons
Mutual funds are not available.
Limited number of crypto assets are available.


On website
Highlights
Get up to $300 of free stock when you create an account. Terms and Conditions apply.
Invest in popular ETFs from Vanguard, BlackRock, and others by the slice, and do it without commission fees..
Unlock advanced data, unique market metrics, and analyst insights when you upgrade to a premium account.
Investments made in Public are insured for up to $500,000.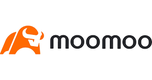 On website
Highlights
Trade blue-chip stocks in US, HK and SG Markets.
Wide array of investment choices such as stocks, stock options, futures, ADRs, Exchange Traded Fund (ETFs) and REITs.
Manage your assets, portfolio and investments across multiple markets.
Step 1: Choose a broker
When you buy stocks online, you do it through an intermediary called a broker. There are lots of online brokers available, offering various options. You need one with access to the London stock exchange.
Here are some key features to look for when choosing an online broker:
Low-cost brokerage
The advent of online stock trading has seen brokerage costs plunge.
If you shop around, you'll be able to find online platforms offering very competitive brokerage rates.
Be careful to weigh up brokerage costs against other services the online trader may or may not offer.
User-friendly trading platform
Trading in stocks needn't be complicated, so keep an eye out for a trading platform that is straightforward to use.
Research and analysis
Look for a platform that has a solid research and reporting section that can give you important information about AstraZeneca, including a company overview, price history, recommendations, and price forecasts.
Step 2: Funding your account
Next, it's time to add money to your account so you can make trades. Keep in mind the minimum transaction for any initial investment, which varies between brokers.
You will need to transfer funds from your bank account and it may take around 3 days for the funds to clear.
Step 3: Decide how much you want to invest
Deciding how much you want to risk on your investments is a pretty basic start, but it's more important than you think.
Work out a budget for buying stocks and only spend what you can afford to lose.
Step 4: Choose between buying stocks or an ETF
Another option for more cautious investors is an ETF or Exchange Traded Fund, which allows you to invest in a market as a whole or a specific commodity rather than an individual company like AstraZeneca. This product tracks that market, meaning it's less likely to experience sudden rises or falls, but it also means it's harder to make the kind of big gains you can with stocks.
ETFs with exposure to AstraZeneca include iShares Global Healthcare ETF (IXJ), ProShares Ultra NASDAQ Biotechnology (BIB), and Invesco Nasdaq Biotechnology ETF (SBIO).
Step 5: Decide your order type
So, you've decided to buy AstraZeneca stocks. These are some of the main order types available to execute your trade.
Market order
These are orders to buy stocks at the current market price. In fast-moving markets, these prices can change while you're making the trade. Let's say you place an order for AstraZeneca stocks at US$60. You place an order but by the time it executes the stock price has dropped to US$59.75. You will get your stocks at a lower price. The same situation applies if the stock price goes up while your order is being executed.
Limit order
With a buy limit order, your trade will only execute when the stock price reaches the price, or lower, that you nominate. Let's say you decide you only want to buy AstraZeneca stocks at US$60 or lower. Once the price drops to that price, your limit order will kick in.
Stop limit
This is when you nominate a price at which to sell your stocks. When that price is reached, your sell order is executed. For example, you decide you want to sell your AstraZeneca stocks at US$61. Once the price hits what you have specified, the stop limit executes.
Stop loss
This helps you reduce risk. With a stop loss order, you nominate a price at which you decide to sell your stocks. If the stock price goes into free-fall, for example, the stop loss means you sell out before your shareholding suffers too much damage. However, your order will be filled at the next available market price.
Step 7: Monitor your investment
Making a stock investment is just one step. Assuming you plan on holding your stocks for some time, it becomes necessary to monitor your stock portfolio and keep track of your investment by watching how the stock prices move and how the company performs. Here's how you can do that.
Track AstraZeneca's stock price and company performance
This is necessary whether you are buying stocks for speculative purposes or to hold long term.
Although its name earned global recognition as one of the first vaccines for COVID-19, AstraZeneca has many other important drugs in the pipeline. Its performance is going to be affected by these drugs currently in development and clinical trials entering the market as well as by competitor product launches.
AstraZeneca's competitors
The key competitors of AstraZeneca are the other companies in the pharmaceutical preparations sector. These include Abbott Laboratories (NYSE: ABT), AbbVie (NYSE: ABBV), Eli Lilly and (NYSE: LLY), GlaxoSmithKline (NYSE: GSK), Johnson & Johnson (NYSE: JNJ), Novo Nordisk A/S (NYSE: NVO), Moderna (NASDAQ: MRNA), and Pfizer (NYSE: PFE).
AstraZeneca's top competitors for COVID-19 vaccines are Pfizer, Moderna, and Johnson & Johnson.