Diageo is a beverages sector dividend stock listed on the London and New York Stock Exchanges.
Its largest market is North America, where it recorded strong sales and double-digit organic growth in the first half of 2021.
The company has excellent cash flow generation capacity and a strong balance sheet.
Diageo plc is a multinational beverage alcohol company that operates in over 180 countries. The company was founded in 1886 and is headquartered in London.
The company has a primary listing on the London Stock Exchange (LSE: DGE) where it is part of the FTSE 100 Index. Diageo also has a secondary listing on the New York Stock Exchange (NYSE: DEO).
If you would like to buy stock in Diageo from the USA, here's how.
Company overview
As a global leader in beverage alcohol, Diageo has a vast collection of brands across spirits and beer. It has production facilities at more than 150 sites across 30 countries. Many of the company's brands have global recognition including Johnnie Walker, Smirnoff, Captain Morgan, Baileys, and Guinness, to name just a few.
Diageo subsidiaries include Guinness Brewery, United Spirits, and Casamigos among others.
Where to buy Diageo stock

On website
eToro USA LLC and eToro USA Securities Inc.; Investing involves risk, including loss of principal; Not a recommendation.
eToro
Highlights
Zero commissions for trading ETFs and stocks.
Start Fractional investing with as little as $10.
Practice investing with a $100k virtual eToro account.

Disclaimer: eToro securities trading is offered by eToro USA Securities, Inc. ('the BD"), a member of FINRA and SIPC. Investing involves risk, and content is provided for educational purposes only, does not imply a recommendation, and is not a guarantee of future performance. Finty is not an affiliate and may be compensated if you access certain products or services offered by the BD.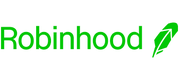 On website
Robinhood
Highlights
No account minimums or commissions.
With a dedicated team of customer support professionals that are available to answer your questions.
Robinhood Financial and Robinhood Securities are members of SIPC, which protects securities customers of its members up to $500,000
---
Pros
Quick signup process.
Start with as little as $1.
Option to get a debit card.
Industry-leading security.
Cons
Mutual funds are not available.
Limited number of crypto assets are available.


On website
Highlights
Get up to $300 of free stock when you create an account. Terms and Conditions apply.
Invest in popular ETFs from Vanguard, BlackRock, and others by the slice, and do it without commission fees..
Unlock advanced data, unique market metrics, and analyst insights when you upgrade to a premium account.
Investments made in Public are insured for up to $500,000.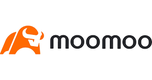 On website
Highlights
Trade blue-chip stocks in US, HK and SG Markets.
Wide array of investment choices such as stocks, stock options, futures, ADRs, Exchange Traded Fund (ETFs) and REITs.
Manage your assets, portfolio and investments across multiple markets.
Step 1: Choose a broker
The first step is to choose an online broker. There are many brokers available online, offering a variety of options. When choosing a broker, you should consider key features such as:
Commission-free trading. There are many stock trading platforms that offer commission-free trading. This means you won't pay commissions when trading stocks.
Fractional stock investment. Fractional stock investment refers to the ability to purchase a portion of a stock instead of the whole thing.
Simple-to-use trading platform. Investing in stocks doesn't have to be complicated. Look for a platform that is easy to use.
Research and reporting. Look for platforms offering detailed research on items such as company overview, price history and recommendations, and even price forecasts.
Step 2: Fund your trading account
Next, deposit funds into your account. If you just opened an account, it might take a few days for the funds to clear so you can trade.
Step 3: Decide how much to invest
By investing in fractional stocks, you can invest the exact amount you want to. This allows you to start with a small investment.
Step 4: Decide whether to invest in an ETF or buy individual stocks
ETFs are made up of stocks in many different companies. Therefore, you can either own a stock of the company or invest in them via an ETF. Active traders are less likely to be interested in these funds because they can't control where the money will go, but they're sometimes considered less risky.
ETFs with DEO exposure include Invesco International Dividend Achievers ETF (PID), AI Powered International Equity ETF (AIIQ), and Formidable ETF (FORH).
Step 5: Customise your order
Different order types can be used to customize what you buy and how much you pay. The most common types of orders are:
Market order
A market order is an order to purchase or sell stocks instantly. The order will be executed immediately, but the price cannot be guaranteed.
Limit order
With buy limit orders, the orders must be executed at or below the price specified. For example, if you want to purchase Diageo stocks but will not go over $200, submit a limit order for that amount.
Stop limit
You can use this type of order to sell your stocks at a certain price or higher. Let's say you want to sell Diageo stocks for $210 per stock. Your stop-limit order will be executed when the stocks reach this price.
Stop loss
You decide the price at which it is worth selling your stocks. Let's take, for instance, $200 as your price at which to sell Diageo stocks. Your stop loss order will be executed if the price falls to that level and your stocks will be sold at the next available market price.
Step 6: Place your order
If you have chosen a broker, funded your account based on the amount you wish to invest, and determined how you want to invest in Diageo stocks, then it is time to place the order. You will usually be able to do this by clicking a button.
Step 7: Monitor your investment
Once you buy stocks in a company, it's necessary to keep track of both stock price movements and the company's performance. This is true whether you are investing for the long term or with a speculative motive to benefit from price fluctuations.
Track Diageo's performance
Diageo is a dividend-paying stock. Therefore, as well as the stock price, it's a good idea to track how the company performs in terms of financial fundamentals and dividend payouts.
Watch for developments in the beverages industry
Diageo operates in the beverages industry. Although at-home consumption increased during the pandemic, out-of-home consumption, which typically brings in better margins, was severely impacted. The food and beverages industry must also deal with possible long-term changes in customer behavior and demand as a result of prolonged lockdowns.
Competitors
Diageo's key competitors include Bacardi, Pernod Ricard, Carlsberg, Molson Coors, Brown-Forman, Heineken, and Constellation Brands.