Ready to take a position in eBay stock?
See how brokers compete for your account.
Evaluate different order types.
The online retailer, eBay (NASDAQ: EBAY) was one of the first online marketplaces in the world. The company saw massive success in the first decade of its launch, but volume started dropping off as Amazon turned into an overwhelming market force.
However, trading eBay stock offers you plenty of opportunities to make money. This guide gives you everything you need to know about investing in this giant of e-commerce.
Company overview
eBay launched its IPO back in 1998 at $18 per share. Founded in 1995, with headquarters in San Jose, CA, it had 30 employees and over half a million users when it went public. Today, eBay has more than 13,000 employees, with 2020 revenues exceeding $10 billion.

On website
eToro USA LLC and eToro USA Securities Inc.; Investing involves risk, including loss of principal; Not a recommendation.
eToro
Highlights
Zero commissions for trading ETFs and stocks.
Start Fractional investing with as little as $10.
Practice investing with a $100k virtual eToro account.

Disclaimer: eToro securities trading is offered by eToro USA Securities, Inc. ('the BD"), a member of FINRA and SIPC. Investing involves risk, and content is provided for educational purposes only, does not imply a recommendation, and is not a guarantee of future performance. Finty is not an affiliate and may be compensated if you access certain products or services offered by the BD.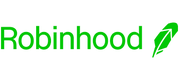 On website
Robinhood
Highlights
No account minimums or commissions.
With a dedicated team of customer support professionals that are available to answer your questions.
Robinhood Financial and Robinhood Securities are members of SIPC, which protects securities customers of its members up to $500,000
---
Pros
Quick signup process.
Start with as little as $1.
Option to get a debit card.
Industry-leading security.
Cons
Mutual funds are not available.
Limited number of crypto assets are available.


On website
Highlights
Get up to $300 of free stock when you create an account. Terms and Conditions apply.
Invest in popular ETFs from Vanguard, BlackRock, and others by the slice, and do it without commission fees..
Unlock advanced data, unique market metrics, and analyst insights when you upgrade to a premium account.
Investments made in Public are insured for up to $500,000.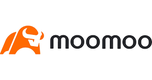 On website
Highlights
Trade blue-chip stocks in US, HK and SG Markets.
Wide array of investment choices such as stocks, stock options, futures, ADRs, Exchange Traded Fund (ETFs) and REITs.
Manage your assets, portfolio and investments across multiple markets.
Compare online brokers on Finty. Research broker fees, commissions, tradable assets, markets, and commodities, etc.
Step 1: Pick a broker
If you want to buy eBay stock, you'll need to do it through a broker. Here are the features and services you need to look for when selecting your preferred broker.
No-commission trading
With Robinhood's commission-free model eating into the big discount brokers' market share, many firms have adopted the same zero-commission model. There is no reason to pay a broker commissions when there are a multitude of commission-free options.
Fractional share trading
Fractional share trading helps you manage account risk. For instance, if you're started with a $300 account balance, you should only risk 5% of the balance on any one company. Buying a single share of EBAY stock will exceed this ratio. By buying fractional shares, you can invest in many different companies, reducing your reliance on any one company for portfolio growth.
Quality trading platform
Brokers provide you with a trading platform for placing your trades and many of the platforms are basic, which is a good thing for new traders. However, as your experience grows, you may want to consider upgrading to DAS or Sterling for more advanced charting options. Make sure the broker facilitates the use of these independent trading platforms for your account.
Low account fees
Compare fee schedules between prospective brokers. Go with the firm that has the lowest transaction and account management fees.
Margin trading
Brokers offer traders cash and margin accounts when signing up for the service. With a cash account, you can only trade the balance you have in your trading account. If you use up all your buying capacity in one day, you'll have to wait a day for the clearinghouse to process the transactions and refresh your balance.
With a margin account, your broker "loans" you money to keep trading and letting you access leverage. For instance, if you have a 3:1 margin ratio on your $300 account, you can purchase up to $900 of stock. However, trading on margin is risky, and you face the possibility of losing more than your starting account balance or having to deposit more money if a trade turns against you.
Real-time data and charts
Brokers provide you with a basic charting package for managing your trades. As a beginner, you'll need to access live market data in your charts and Level 2 if you want to ensure the best trading experience. However, brokers and charting companies charge a fee for providing real-time market data.
Step 2: Fund your trading account
Brokers will accept initial deposits using debit cards and bank transfers. However, they won't accept credit cards for account funding.
The first time you make a deposit or withdrawal, it takes the broker a few days to confirm your identity and process the transaction. Subsequent withdrawals and deposits will be much faster.
Step 3: Decide how much to invest
When you fund your trading account, be sensible with your deposit. Don't use money you can't afford to lose, such as that you need for day-to-day expenses or your monthly rent.
If you're over-confident and deposit your life savings, you could be in for a rude awakening when a trade moves against you. Always think in terms of risk when you're placing trades or funding your account.
Step 4: Choose to invest in a share of stock or ETFs
If you want to trade eBay, you have the choice of buying stock outright, or purchasing an ETF holding eBay stock. ETFs are vehicles containing stocks of several companies. By trading ETFs, you spread your risk across several stocks.
For exposure to eBay via an ETF, invest in Invesco QQQ Trust (QQQ), SPDR S&P 500 ETF Trust (SPY), iShares Core S&P 500 ETF (IVV), and Vanguard S&P 500 ETF (VOO).
Step 5: Set up your order
After choosing your asset, it's time to place the first trade on your trading platform. Here are the order types you need to understand before you start trading.
Market order
This order type gets you into eBay stock at the next available price. However, you might end up paying more than you expect. For instance, you might want to buy at $50, but your order fills at $52, $55, or $57, as the market has moved, resulting in slippage.
Limit order
This order is preferred by professional day traders. You enter the price of $50 to buy eBay. When the price reaches this level, it fills your order. Although there's no slippage, the downside is that your order might not fill, or fill partially, if there's a spike in price action.
Stop limit
This order lets you sell at a predetermined price target. For instance, you enter eBay at $50, and sell at $60, locking in your profits.
Stop loss
This order prevents your account taking a catastrophic loss on any single trade. You set the stop loss at 10% to 15% below the entry price in eBay. If the price falls to this level, it triggers the stop loss, liquidating your position before you take any further losses.
Step 6: Place the order
To place your order for stock or ETFs, you'll type in the ticker symbol and complete the fields for how many shares you want to purchase and the limit price you're willing to pay.
When you're ready to transact, hit the buy button. Click the sell button to exit the position and realize your profits in your trading account.
Step 7: Monitor performance
eBay's stock moves when they report earnings. It's best to trade around these reports, where you get the best volatility in price action. But their stock also moves when they announce new initiatives, for instance, when the company announced it will allow the sale of NFTs and also start accepting cryptocurrency for payments. [1] This kind of news will move the price of eBay, but so too might news around e-commerce competitors like Amazon, Etsy, and Shopify, presenting a viable trading opportunity.
Article source
1 TechCrunch. "eBay embraces NFTs, https://techcrunch.com/2021/05/11/ebay-embraces-nfts/". May 11, 2021.