Looking to buy Fiverr stock for exposure to the gig economy and remote work trend?
The trend towards freelancing was growing even before the COVID-19 pandemic but has experienced accelerated growth since.
With companies realizing the cost benefits of outsourcing and millennials trending towards the liberating gig economy and working from home, Fiverr has unlimited growth opportunities globally.
Fiverr International Ltd (NYSE: FVRR) is an Israeli online marketplace for freelance services. Using Fiverr as a platform freelancers from anywhere can offer services to potential customers worldwide. The company was founded in 2010 and is based in Tel Aviv-Yafo, Israel. Micha Kaufman, a co-founder, has been the CEO since the company's foundation.
Want to invest in one of the pioneers in the gig economy? Read on for your complete guide to buying Fiverr shares from the USA.
Company overview
With the mission to "change how the world works together", the Fiverr platform operates by connecting businesses with freelancers offering digital services in over 500 categories in multiple languages including Dutch, English, French, German, Italian, Portuguese and Spanish.
By 2021, Fiverr had 3.42 million active buyers from around the world. Global freelancers across nine verticals are available for hire on Fiverr: Business, Data, Digital Marketing, Graphics & Design, Lifestyle, Music & Audio, Programming & Tech, Video & Animation and Writing & Translation.
Freelancing platforms like Fiverr were already poised to capitalize on the work from home and freelancing trend growing globally even before the COVID-19 pandemic. Those entering the gig economy and companies that wish to keep their premises small and workforces minimal can benefit immensely from Fiverr and its competitors.
The freelance marketplace is growing at an exponential rate and Fiverr has much untapped growth to explore. At its initial public offering prior to the pandemic Fiverr estimated its domestic market opportunity to be worth US$100 billion in annual sales. There is a much wider potential market for Fiverr on the global level.
Fiverr has grown with multiple acquisitions of businesses complementary to its mission. Its subsidiaries include:
VeedMe, a video creation marketplace connecting businesses with reliable and talented videographers. (2018 acquisition)
SLT Consulting, a digital marketing consultancy. (2020 acquisition)
Working Not Working is a curated community of the best in industry creative talent.
ClearVoice, which operates an influencer and relationship platform. (2019 acquisition)
AND CO Ventures, a system in which every member automatically — and anonymously — helps each other by being part of the system. (2018 acquisition)
Where to buy Fiverr stock

On website
eToro USA LLC and eToro USA Securities Inc.; Investing involves risk, including loss of principal; Not a recommendation.
eToro
Highlights
Zero commissions for trading ETFs and stocks.
Start Fractional investing with as little as $10.
Practice investing with a $100k virtual eToro account.

Disclaimer: eToro securities trading is offered by eToro USA Securities, Inc. ('the BD"), a member of FINRA and SIPC. Investing involves risk, and content is provided for educational purposes only, does not imply a recommendation, and is not a guarantee of future performance. Finty is not an affiliate and may be compensated if you access certain products or services offered by the BD.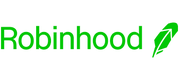 On website
Robinhood
Highlights
No account minimums or commissions.
With a dedicated team of customer support professionals that are available to answer your questions.
Robinhood Financial and Robinhood Securities are members of SIPC, which protects securities customers of its members up to $500,000
---
Pros
Quick signup process.
Start with as little as $1.
Option to get a debit card.
Industry-leading security.
Cons
Mutual funds are not available.
Limited number of crypto assets are available.


On website
Highlights
Get up to $300 of free stock when you create an account. Terms and Conditions apply.
Invest in popular ETFs from Vanguard, BlackRock, and others by the slice, and do it without commission fees..
Unlock advanced data, unique market metrics, and analyst insights when you upgrade to a premium account.
Investments made in Public are insured for up to $500,000.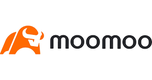 On website
Highlights
Trade blue-chip stocks in US, HK and SG Markets.
Wide array of investment choices such as stocks, stock options, futures, ADRs, Exchange Traded Fund (ETFs) and REITs.
Manage your assets, portfolio and investments across multiple markets.
Step 1: Select a broker
There are many online brokers that offer different options. When choosing a broker, there are some important features you should look out for.
Commission-free trading
Many US stock trading platforms offer this option. It is possible to save money on stock trading by not paying commissions.
Fractional stock investment
Fractional stock investment means that you can buy a portion of a stock, rather than the entire thing. This may be worth considering as Fiverr stocks can be quite expensive.
Modern trading platform
It doesn't have to be difficult to trade stocks. Keep an eye out for a platform that is simple to use.
Research and analysis
You should look for platforms that have a strong research and reporting section. This section can provide you with important information about Fiverr such as company overview, price history and recommendations, and even price forecasts.
Step 2: Fund your trading accounts
Next, deposit funds into your account. If you just opened a trading account, it might take some time before the funds clear so you can trade.
Step 3: Decide how big you want to invest
Fractional investing allows you to start small and take on less risk. This also means you can make more money by buying in at low prices so your total cost is lower.
Step 4: Decide between buying an ETF or stocks
Some Exchange Traded Funds (ETFs) invest in Fiverr stocks for exposure to the growing freelance economy. You can either purchase stocks and then own them directly or invest in ETFs. This is similar to mutual funds and can be great in certain circumstances. These funds are less appealing to active traders because they have less control over the money's destination.
ETFs holding Fiverr include SPDR Index Shares Fund SPDR Portfolio World ex-US ETF (SPDW), iShares MSCI ACWI ex-US Index Fund (ACWX), Avantis International Equity ETF (AVDE), and iShares MSCI EAFE ETF (EFA).
Step 5: Place your order
You can customize what you buy and for how much. There are many order types. These are the main order types:
Market order
Order to purchase/sell stocks instantly. This ensures that the order is executed immediately, but does not guarantee the price.
Let's suppose Fiverr stocks trade at $197. The price of Fiverr stock drops to $192 after you place a purchase order. The price of your purchase will be lower. The same applies to price increases.
Limit order
Execution-only orders for buy limit orders are executed at the price quoted or less. You may wish to buy Fiverr stock at a price of $195. You can submit a limit order for this amount. It will only be executed if Fiverr stocks fall to $195 or less.
Stop limit
This type of order allows you to sell your stocks at a certain price or higher. Let's suppose you want to sell Fiverr stocks at $199 per stock. Your stop limit order is executed when the stocks reach this price.
Stop loss
You decide the price at which it is worth selling your stocks. Let's take, for instance, $195 as your price at which to sell Fiverr stocks. Your stop loss order will be executed if the price falls below that level and your stocks will be sold at the next available market price.
Step 6: Place your order
After you've chosen a broker and funded your account according to the amount you want to invest, and determined how you will invest your Fiverr stocks based upon the order type, you can place your order. This is usually done with a click of a button.
Step 7: Monitor your investment
Once you invest in stocks, it is necessary to keep an eye on your investment and its performance.
Fiverr's stock price and company performance
You can invest in stocks with a speculative motive, to benefit from stock price fluctuations or hold your investment long term to benefit from the growth of long-term value including potential dividends.
Watch the global freelancing industry and Fiverr's competitors
The move towards freelancing began long before the COVID-19 pandemic and has accelerated since early 2020. Today more and more companies are moving into outsourcing.
By far the biggest Fiverr alternative is Upwork (NASDAQ: UPWK), with its broad range of services and its longstanding reputation. While Fiverr offers a platform for outsourcing easy, small jobs with a small price tag, Upwork is preferred by companies as an alternative for larger projects and tasks that depend on specialist knowledge and insight.
Other alternatives include 99designs, Guru, Toptal, PeoplePerHour, Freelancer, Truelancer and Outsourcely.