A guide for investors who want to add the meme stock to their portfolio.
Help with finding a broker where you can buy GameStop stock.
Learn about how to set up your orders.
GameStop (NYSE: GME) has held an important position in video gaming as a place to buy and trade video games and consoles. It literally turned its usually mall-based stores into gamer hubs, where you could buy new releases. Its popularity was also attributable to enabling people trade games with others and has helped GameStop remain competitive since it was something competitors like Amazon (NASDAQ: AMZN), Walmart (NYSE: WMT), and Target (NYSE: TGT) did not offer.
In early 2021, GameStop stock surged in popularity thanks to the notorious WallStreetBets subreddit. Here's how to buy GameStop stock.
Where to buy GameStop stock

On website
eToro USA LLC and eToro USA Securities Inc.; Investing involves risk, including loss of principal; Not a recommendation.
eToro
Highlights
Zero commissions for trading ETFs and stocks.
Start Fractional investing with as little as $10.
Practice investing with a $100k virtual eToro account.

Disclaimer: eToro securities trading is offered by eToro USA Securities, Inc. ('the BD"), a member of FINRA and SIPC. Investing involves risk, and content is provided for educational purposes only, does not imply a recommendation, and is not a guarantee of future performance. Finty is not an affiliate and may be compensated if you access certain products or services offered by the BD.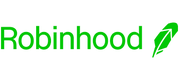 On website
Robinhood
Highlights
No account minimums or commissions.
With a dedicated team of customer support professionals that are available to answer your questions.
Robinhood Financial and Robinhood Securities are members of SIPC, which protects securities customers of its members up to $500,000
---
Pros
Quick signup process.
Start with as little as $1.
Option to get a debit card.
Industry-leading security.
Cons
Mutual funds are not available.
Limited number of crypto assets are available.


On website
Highlights
Get up to $300 of free stock when you create an account. Terms and Conditions apply.
Invest in popular ETFs from Vanguard, BlackRock, and others by the slice, and do it without commission fees..
Unlock advanced data, unique market metrics, and analyst insights when you upgrade to a premium account.
Investments made in Public are insured for up to $500,000.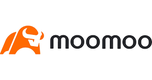 On website
Highlights
Trade blue-chip stocks in US, HK and SG Markets.
Wide array of investment choices such as stocks, stock options, futures, ADRs, Exchange Traded Fund (ETFs) and REITs.
Manage your assets, portfolio and investments across multiple markets.
Step 1: Choose a broker
Choose an online broker where you can trade stock listed on the US markets. There are a variety of options.
These are some of the features to take into consideration when selecting a broker.
US market access
It goes without saying that to buy GME, you need a broker with access to the US markets (NYSE specifically).
Commission-free trading
It's possible to buy US stock commission-free with a number of trading platforms. While some of the incumbent trading platforms still charge a fee per trade, most of the newer trading platforms don't.
Fractional shares
Instead of having to buy a whole stock, it's possible to buy a fraction. This opens up the possibility of adding more expensive shares to your portfolio that would otherwise have been unaffordable.
Clean and relatable user interface
It shouldn't be difficult to trade stock. While there are some clunky broker interfaces out there, newer brokers tend to have a polished, user-friendly interface that makes it easy to trade.
Tools for analyzing companies
Access to quarterly earnings reports, market updates, analyst notes, technical analysis, etc. makes it easier to come to an informed decision.
Step 2: Fund your trading account
Once you've selected a broker and opened your account, you'll need to transfer funds before you can purchase stock. It is possible that you won't be able to trade immediately because your funds might take time to clear. Note that the range of funding options varies between brokers.
Step 3: Decide on a budget for investing
Stocks are a volatile asset. You should only spend money on shares you can afford to lose. Fractional share trading allows you to invest within your budget.
Step 4: Buy shares or invest in an ETF
An ETF (Exchange Traded Fund) invests in a range of companies. They are regarded as a less risky way to invest as opposed to investing directly in a single company.
iShares Core S&P Mid-Cap ETF (IJH), SPDR S&P Midcap 400 ETF Trust (MDY), Vanguard Total Stock Market ETF (VTI), and others have exposure to GameStop.
Step 5: Configure your order
Several different order types exist, giving you flexibility when setting up an order.
Market order
Market orders mean your order will be filled at the next available price, which means the price you get might be different to what was quoted when you submitted the order.
Limit order
A limit order is not like a market order. It's executed at the specified price or less. It protects you from spending more than you want or can afford.
Stop limit
A stop limit combines the features of a stop and limit order, allowing you to automatically buy or sell shares at a specific price. If the stock's stop price has been reached, a stop limit order automatically becomes a limit order that is executed at or below the specified price.
Stop loss
This type of order allows you to determine the price at which to sell. It can be used to protect your position from a drop in value.
Step 6: Place your order
After you have chosen a broker, funded your account, and decided what type of investment you want, it's time to place an order.
Step 7: Monitor your investment
GameStop's stock price is highly volatile. What matters going forward is watching how GameStop weathers its challenges including weak fundamentals and finding a sustainable digital business model in the face of stiff competition.
Here are a few things you can do to keep on top.
Watch GameStop stock price trends and company performance
Keep a watchful eye for news of GameStop's next move. For example, their move into online commerce and NFTs could help the company reconnect with their customers and spur growth.
Watch GameStop competitors and their moves
While GameStop's direct competitors in retailing are BestBuy (NYSE: BBY) and Amazon (NASDAQ: AMZN), the company is also competing for digital gaming fans with a host of other digital gaming companies. These include Steam, Twitch, and Apple Arcade.
GameStop gains a significant portion of its revenues from selling not just games but gaming consoles for Microsoft (Xbox), Nintendo (Wii), Sony (PlayStation). The competition for digital gaming fans is going to get particularly severe if GameStop continues to close down stores thus blunting its competitive edge for direct consumer access. Any move towards online offerings will put it directly in competition against its current partners like Microsoft (NASDAQ: MSFT), Nintendo (OTC: NTDOY), and Sony (NYSE: SNE).