A guide for investors who want to add NIO stock to their portfolio.
Help with finding a broker where you can buy stocks in NIO.
Learn about how to set up your orders.
NIO Inc. (NYSE: NIO) is a Chinese company that designs, develops, manufactures and sells smart electric vehicles and provides power solutions and other value-added services. NIO was founded in 2014 and is headquartered in Shanghai. The company listed its stocks on the New York Stock Exchange in 2018.
NIO also listed on the Hong Kong Stock Exchange in 2022. To buy their stocks on the NYSE, follow this guide.
Company overview
NIO designs, manufactures and sells smart, connected electric vehicles. It also makes a variety of vehicle charging solutions, including home and public charging. It also offers various value-added services to its users including a service package, battery payment arrangements and vehicle financing and third-party liability and car damage insurance. The company has a strategic collaboration with Mobileye (owned by Intel) for developing automated and autonomous vehicles for consumers.
The company chose Norway, an EV hotspot, for its entry into international markets by offering a European version of ES8, its flagship electric SUV, in September 2021 and its ET7 sedan in 2022.

On website
eToro USA LLC and eToro USA Securities Inc.; Investing involves risk, including loss of principal; Not a recommendation.
eToro
Highlights
Zero commissions for trading ETFs and stocks.
Start Fractional investing with as little as $10.
Practice investing with a $100k virtual eToro account.

Disclaimer: eToro securities trading is offered by eToro USA Securities, Inc. ('the BD"), a member of FINRA and SIPC. Investing involves risk, and content is provided for educational purposes only, does not imply a recommendation, and is not a guarantee of future performance. Finty is not an affiliate and may be compensated if you access certain products or services offered by the BD.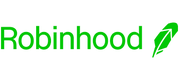 On website
Robinhood
Highlights
No account minimums or commissions.
With a dedicated team of customer support professionals that are available to answer your questions.
Robinhood Financial and Robinhood Securities are members of SIPC, which protects securities customers of its members up to $500,000
---
Pros
Quick signup process.
Start with as little as $1.
Option to get a debit card.
Industry-leading security.
Cons
Mutual funds are not available.
Limited number of crypto assets are available.


On website
Highlights
Get up to $300 of free stock when you create an account. Terms and Conditions apply.
Invest in popular ETFs from Vanguard, BlackRock, and others by the slice, and do it without commission fees..
Unlock advanced data, unique market metrics, and analyst insights when you upgrade to a premium account.
Investments made in Public are insured for up to $500,000.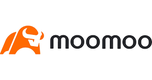 On website
Highlights
Trade blue-chip stocks in US, HK and SG Markets.
Wide array of investment choices such as stocks, stock options, futures, ADRs, Exchange Traded Fund (ETFs) and REITs.
Manage your assets, portfolio and investments across multiple markets.
Step 1: Find a broker
Find an online broker that allows you to trade stocks listed on US markets.
These are just some of the factors to be aware of when looking for a broker.
Trades without commissions
You can trade commission-free on several platforms which can save you plenty over time.
Fractional stocks
Brokers who offer fractional stocks can let you buy a fraction of the stock, instead of buying the entire stock. This makes it easier to diversify your holdings.
Easy trading interface
It shouldn't take long to learn how to trade stocks. Make sure you choose a broker that has an intuitive interface you can use with no steep learning curve.
Research and analysis
A trading platform with a robust research and analytics section allows you to make decisions based upon price history, market updates, and quarterly earnings reports. Some brokers even offer analyst recommendations.
Step 2: Transfer funds to your trading account
You will need to fund your account before you can start buying stocks. You should be aware that funds can take time to clear. This means that it's unlikely you will be able to trade immediately.
Step 3: Set your investing budget
Because stocks can be volatile, you should only allocate money you are willing to lose.
You might consider investing in fractional stocks. This gives you more freedom and you won't need to spend more than your budget allows.
Step 4: Decide whether to purchase stocks or invest via ETFs
An Exchange Traded Fund (ETF) is regarded as a diversified investment and safer than investing in a single stock.
Vanguard FTSE Emerging Markets ETF (VWO) and First Trust NASDAQ Clean Edge Green Energy Index Fund (QCLN) are two ETFs with exposure to NIO.
Step 5: Spec your order
There are many order types you can choose from, and you can customize the price and buying or selling point for each stock. These order types can be found on many platforms.
Market order
Market orders are instructions to buy or sell stock at current market prices. However, the actual price at order execution may be different from the one that was offered to you at the time you placed the order.
Stop limit
This type of order allows you to automatically sell your stocks at a fixed price. However, if the market is moving quickly against you, the order may not be executed if the price falls past your limit price.
Stop loss
A stop loss order allows you to decide the selling price. It is used often to defend a trade position from market volatility. A stop loss could be set at US$32 per stock, for instance. Your stop loss order is executed automatically if the price falls below this level and your order will be filled at the next available market price.
Step 6: Submit the order
Once you've chosen a broker, and determined how you want to invest in your stocks, you are ready to place your order.
Step 7: Monitor your investment
Whether you invest in stocks with a speculative motive or to hold them over the long term, you need to keep track of the company's performance and its stock price movements.
Track NIO's performance
Keep watching the company's performance and its stock fundamentals. You can do this by watching news stories and keeping an eye out for company announcements.
A prolonged global chip shortage has affected NIO and car makers worldwide, including Ford Motor Company (NYSE: F), Honda Motor Co Ltd (LON: 0J5T), General Motors (NYSE: GM) and Volkswagen (ETR: VOW3). Many, including NIO, are compelled to curtail or idle production as a result, and the shortage resulting from pandemic-related disruptions is "unlikely to resolve soon" according to China's top car industry body.
Watch for developments in the EV markets worldwide
The actions of electric vehicle makers, and the growing popularity of EVs worldwide, is going to impact NIO because beyond EVs the company is also manufacturing a variety of chargers, which will see surges in demand as the global EV population grows.
Competition
XPeng Motors (NYSE: XPEV), Li Auto, and BYD Company are three of NIO's rivals in the domestic (Chinese) market for electric vehicles. NIO also competes with Tesla (NASDAQ: TSLA) in China but has the benefit of battery swaps, a core of its business model.
Once it enters the international market, starting in Norway, NIO will be competing with UK-based Arrival (NASDAQ: ARVL) and Lucid Motors (NASDAQ: LCID), Nikola (NASDAQ: NKLA), Fisker (NYSE: FSR) and other US EV makers.