Ready to invest in the data analytics industry?
Compare broker offerings to find your best option.
Learn how to place your first order.
Palantir (NYSE: PLTR) is a leading American software development firm specializing in big data analytics. The company has three key products ― Gotham, Foundry, and Apollo ― with a foothold in the B2B sector.
PLTR offers plenty of trading opportunities for intraday or swing trades. This guide gives you everything you need to know about buying Palantir stock.
Company overview
Founded in 2003 by tech titans Peter Thiel, Alex Karp, and others, Palantir has headquarters in Denver, CO. The company netted $1.1 billion in revenues in 2020, a 47% increase from 2019.
Palantir launched its IPO in October 2020. The company got a late start on the exchange, opening towards the end of the trading day. The company started seeing growth in its stock price in November 2020, reaching an all-time high in late January 2021.
Where to buy Palantir stock

On website
eToro USA LLC and eToro USA Securities Inc.; Investing involves risk, including loss of principal; Not a recommendation.
eToro
Highlights
Zero commissions for trading ETFs and stocks.
Start Fractional investing with as little as $10.
Practice investing with a $100k virtual eToro account.

Disclaimer: eToro securities trading is offered by eToro USA Securities, Inc. ('the BD"), a member of FINRA and SIPC. Investing involves risk, and content is provided for educational purposes only, does not imply a recommendation, and is not a guarantee of future performance. Finty is not an affiliate and may be compensated if you access certain products or services offered by the BD.

On website
Highlights
Get up to $300 of free stock when you create an account. Terms and Conditions apply.
Invest in popular ETFs from Vanguard, BlackRock, and others by the slice, and do it without commission fees..
Unlock advanced data, unique market metrics, and analyst insights when you upgrade to a premium account.
Investments made in Public are insured for up to $500,000.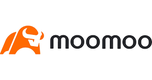 On website
Highlights
Trade blue-chip stocks in US, HK and SG Markets.
Wide array of investment choices such as stocks, stock options, futures, ADRs, Exchange Traded Fund (ETFs) and REITs.
Manage your assets, portfolio and investments across multiple markets.
Step 1: Pick a broker
To buy Palantir stock, you'll need to sign up with a broker. Here are the important features to look for in a prospective brokerage firm for your account.
Commission-free trading
Zero-commissions on trades are now an industry norm. There is no reason why you should be giving your profits away to cover commissions. While many of the newer trading apps offer commission-free trades, so do many larger brokers.
Fractional share trading
If you have a small account, fractional share trading can help you reduce your risk, especially when trading high-priced stocks.
Low account fees
Brokers compete with each other by offering different fee schedules. Compare the pricing on transaction costs, monthly account management fees, and inactivity fees before signing up.
Margin trading
Look for brokers offering margin trading. You don't have to wait for your trades to clear as you do with a cash account using margin trading. Margin accounts also have access to "leverage" when you can buy more stock with your small account. For instance, with 6:1 leverage, you can purchase $1,800 of stock even though you only have $300 in your account. When buying on margin, be prepared to put in more cash if that trade goes against you and the share price falls, as brokers will want maintenance margin to cover their "loan."
Real-time data and charts
Broker charts often come with delays on quotes by up to 15 minutes. Check if your broker offers you a subscription option for live market data.
Step 2: Fund your trading account
Your broker accepts bank wire transfers and debit card deposits for funding your trading account. They won't accept credit cards.
When you make your initial deposit, it may take the broker up to two weeks to set up your account, verify your identity, and fund the account.
Step 3: Decide how much you want to invest
How much can you afford to lose in the market? How would you feel if you put your life savings in a single trade and lost it all in a price move you didn't expect? That happens to traders every day, and a catastrophic loss is challenging to recover from even for skilled traders.
Step 4: Choose between a share of stock or ETFs
If you want to get into Palantir stock, you have the choice of buying the asset outright using shares or fractions, or you can buy an ETF.
An exchange-traded fund is a financial vehicle containing a weighted basket of stocks from the same economic sector. Examples of ETFs containing Palantir are SoFi Social 50 ETF (SFYF), ARK Next Generation Internet ETF (ARKW), SPDR S&P Software & Services ETF (SXW), and Vanguard Total Stock Market ETF (VTI).. With ETFs, you gain exposure to changes in price action in Palantir stock and that of other companies in the fund, thereby spreading your risk across several companies.
Step 5: Set up your order
After determining your risk tolerance and funding your account using monies you can afford to lose, it's time to place your first trade. You'll use one of the following order types to purchase Palantir stock with your trading platform.
Market order
This order type gets you into a position in Palantir stock at the next quoted price on your Level 2. However, if you click the buy button at $10, there's a chance you might fill at a few cents higher than $10. This miss on your entry price is also known as "slippage."
Limit order
The limit order prevents your broker from charging you slippage when you place your order. When you set your entry price for Palantir, the broker can only buy on your behalf at that price, helping you avoid slippage. However, the downside is that your order might not fill or only partially fill if the price spikes on high volume.
Stop limit
The stop-limit order lets you take profit automatically when the price action on Palantir reaches your target. For instance, if you enter Palantir at $10 and want to sell at $11, you can set your stop limit and walk away from your trading station. The broker will automatically execute your order when the price reaches $11.
Stop loss
Stop-loss orders are a good tool for teaching new traders how to manage risk. According to your risk tolerance, you can set your stop between 5 to 10% below your entry price. If the market dips to this price, the stop executes, liquidating your position and limiting your losses.
Step 6: Place the order
When you have your trading plan mapped out, it's time to place your order on Palantir stock. Open your broker trading platform, and log in. Enter the PLTR ticker symbol, share the size you intend to trade, and your limit price order.
When you're ready to enter a trade, click the buy button, and the broker will execute your order in a fraction of a second assuming the price is at the right level. When you reach your profit target, click the sell button, and the broker will sell your position and return your profits and capital to your trading account.
Step 7: Monitor performance
As a leader in big tech analytics, Palantir price action depends on developments in the tech sector, particularly around partnership announcements. Recently, the company partnered with Ferrari for data analyzing its racing teams. Competitors include