Ready to put money into Square?
Compare brokers to get the best deal.
Evaluate order types and plan your trading strategy.
Square (NYSE: SQ) is an American fintech firm co-founded by Jack Dorsey (of Twitter fame) and Jim McKelvey. Square specializes in providing financial services and e-wallet payments.
While it's a similar service to PayPal, Stripe, and Venmo, Square has a unique offering, and the company continues to grow. This guide unpacks everything you need to know about trading SQ stock as a beginner trader.
Company overview
Founded in 2009, Square enables sellers to start, run and grow their businesses. It combines software with hardware to allow sellers to turn mobile devices and computing devices into payments and point-of-sale solutions. SQ reported $9.5 billion of revenues in 2020, double the year prior. The company launched its IPO on the New York Stock Exchange in November 2015, at an initial valuation of $2.9 billion.
Where to buy Square stock

On website
eToro USA LLC and eToro USA Securities Inc.; Investing involves risk, including loss of principal; Not a recommendation.
eToro
Highlights
Zero commissions for trading ETFs and stocks.
Start Fractional investing with as little as $10.
Practice investing with a $100k virtual eToro account.

Disclaimer: eToro securities trading is offered by eToro USA Securities, Inc. ('the BD"), a member of FINRA and SIPC. Investing involves risk, and content is provided for educational purposes only, does not imply a recommendation, and is not a guarantee of future performance. Finty is not an affiliate and may be compensated if you access certain products or services offered by the BD.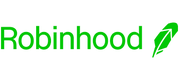 On website
Robinhood
Highlights
No account minimums or commissions.
With a dedicated team of customer support professionals that are available to answer your questions.
Robinhood Financial and Robinhood Securities are members of SIPC, which protects securities customers of its members up to $500,000
---
Pros
Quick signup process.
Start with as little as $1.
Option to get a debit card.
Industry-leading security.
Cons
Mutual funds are not available.
Limited number of crypto assets are available.


On website
Highlights
Get up to $300 of free stock when you create an account. Terms and Conditions apply.
Invest in popular ETFs from Vanguard, BlackRock, and others by the slice, and do it without commission fees..
Unlock advanced data, unique market metrics, and analyst insights when you upgrade to a premium account.
Investments made in Public are insured for up to $500,000.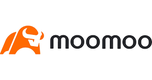 On website
Highlights
Trade blue-chip stocks in US, HK and SG Markets.
Wide array of investment choices such as stocks, stock options, futures, ADRs, Exchange Traded Fund (ETFs) and REITs.
Manage your assets, portfolio and investments across multiple markets.
Compare stock brokers with Finty. Research broker fees, commissions, tradable assets, markets, and commodities, etc.
Step 1: Pick a trading platform
To trade SQ stock, you need to choose a broker and fund your account. However, each broker has a different offering. Here is what you need to look for when settling on the best brokerage firm for your trading account.
Commission-free trading
There is no reason why traders should ever have to pay commissions on transactions. Trading apps like Webull, Stash, and Robinhood offer free trades, as do the bigger brokers like TD Ameritrade and Charles Schwab.
Fractional share trading
One share of SQ stock is well above $200. If your small account has $300 in it, that means you're putting 66% of your account balance into a single trade ― a very risky move. Fractional shares let you buy a tenth of a share, giving you exposure to movement in the stock price while reducing your risk and giving you the flexibility to invest in other companies.
Low account fees
Brokers compete with each other for your business. Therefore, fee schedules may differ between firms. Check the pricing on inactivity fees, monthly account management fees, and transaction costs.
Margin trading
Your broker should offer you margin trading, with leverage of up to 6:1 on some stocks. With margin, you can grow a small account fast through "loans" from your broker. With margin, even if you only have $500 in your account, you could buy $1,500 worth of a stock with permitted leverage of 3:1. If the price of your shares fall though, margin trading comes with the requirement that you put more funds into your account.
Real-time data and charts
Broker trading platforms come with charts, but you have a delay on your price action by up to 15 minutes. If you want live quotes (a necessity for day traders), your broker should offer a subscription to real-time data for your charts.
Step 2: Transfer funds to your trading account
When you're ready to trade, you'll need to deposit with your discount broker of choice. Brokers accept debit card transactions and wire transfers for your account deposit, but they typically won't take a credit card.
When funding your account, the broker needs to confirm your identity and complete your account setup. As a result, don't be surprised if you have to wait several working days for the broker to open your trading account and have funds cleared for trading.
Step 3: Decide your budget for investment
How much can you afford to lose in the market? Many new traders start their careers overconfident about their skill levels and performance expectations. It's a good idea to start small instead of dumping your life savings into your trading account.
If the trade turns against you and you have a significant amount of money at risk, there's always the chance that you could make a rapid and significant loss. Don't jeopardize your financial future by overestimating your trading ability and future performance.
Step 4: Choose between SQ stock or ETFs
SQ stock is available as independent shares or bundled together with other equities in an exchange-traded fund (ETF). ETFs offer new traders a way to mitigate risk by investing their funds into several assets instead of a single stock.
ETFs contain SQ stock, along with stock from other companies in the fintech sector. A good example of an ETF holding SQ stock is the ARK Next Generation Internet ETF, founded by Cathie Wood, or the VanEck Vectors Digital Transformation ETF.
Step 5: Set up your order
After choosing between stocks or ETFs and funding your account, it's time to place an order for SQ stock. Here are the typical order types for entering and exiting your position.
Market order
This order type is the most popular with new traders because it involves just clicking the buy button to get into SQ stock at the next available quoted price. However, it's not the best choice for day traders, especially if you're using a scalping strategy. Since there is no limit on the order, your broker might end up filling you several cents higher than when you click the order button, hurting your trading strategy.
Limit order
A limit order is the best choice for avoiding slippage in your trades. You enter the price you're willing to pay for the stock, and the broker fills your order at that price, with no slippage. However, in times of fast-moving market action, your order may not fill or experience a partial fill using this order type.
Stop limit
The stop-limit lets you set your price target for automated execution on your trade when the price action reaches that level. For instance, you enter SQ at $200, and you want to sell when it reaches $220 entering a stop limit to automatically sell when the stock price moves up.
Stop loss
If you're new to trading, the stop loss is a viable risk management tool to prevent you from blowing up your account. If you enter SQ at $200, you'll set your stop loss at $190 to $195, depending on your risk tolerance. If the price action in SQ falls to this level, the broker automatically liquidates your position to prevent catastrophic loss.
Step 6: Place the order
After choosing your preferred order types, it's time to open your trading platform and place your first trade. Your broker platform gives you charts, a market order book, and a trading interface.
The trading platform has fields for the ticker symbol, as well as options for your order type and a price for your limit order. Enter the number of shares you want to buy, and click the buy button when you're ready to make your entry.
When you achieve the price target in your trading plan, click the sell button to execute the sell order on your SQ stock.
Step 7: Monitor performance
Square is a fintech company, and its stock price moves with developments in the financial and tech sectors, in addition to its own progress. Announcements to global payments systems, such as crypto integration, create price volatility for day traders to profit on. Competitors worth tracking in the fintech space include Affirm, PayPal, and Stripe.
SQ stock continues to show strong growth in 2021 and beyond, as it continues to expand into international markets. Look out for press releases and newsletters concerning company earnings, announcements, and industry events.