Ready to buy into a globally-recognized name for exposure to hospitality?
How to decide what broker is right for you.
Evaluate the best order type for your trading strategy.
Starbucks (NASDAQ: SBUX) is a multinational coffeehouse with roastery reserves, serving premium coffee drinks in countries worldwide. With over 30,000 locations, Starbucks is the most successful coffee shop franchise ever created. The company offers day traders and swing traders excellent trading opportunities.
This brief guide unpacks everything you need to know about trading SBUX stock. We'll prepare you to make a profit in the market; the rest is up to you!
Company overview
Founded in 1971 by Gordon Bowker, Jerry Baldwin, and Zev Siegl, the company opened its first store in Seattle, WA, where it is still headquartered today.
SBUX launched its IPO in 1992, with only 162 stores at the time of launch. The company listed with a price of $17.
Where to buy Starbucks stock

On website
eToro USA LLC and eToro USA Securities Inc.; Investing involves risk, including loss of principal; Not a recommendation.
eToro
Highlights
Zero commissions for trading ETFs and stocks.
Start Fractional investing with as little as $10.
Practice investing with a $100k virtual eToro account.

Disclaimer: eToro securities trading is offered by eToro USA Securities, Inc. ('the BD"), a member of FINRA and SIPC. Investing involves risk, and content is provided for educational purposes only, does not imply a recommendation, and is not a guarantee of future performance. Finty is not an affiliate and may be compensated if you access certain products or services offered by the BD.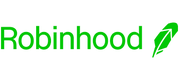 On website
Robinhood
Highlights
No account minimums or commissions.
With a dedicated team of customer support professionals that are available to answer your questions.
Robinhood Financial and Robinhood Securities are members of SIPC, which protects securities customers of its members up to $500,000
---
Pros
Quick signup process.
Start with as little as $1.
Option to get a debit card.
Industry-leading security.
Cons
Mutual funds are not available.
Limited number of crypto assets are available.


On website
Highlights
Get up to $300 of free stock when you create an account. Terms and Conditions apply.
Invest in popular ETFs from Vanguard, BlackRock, and others by the slice, and do it without commission fees..
Unlock advanced data, unique market metrics, and analyst insights when you upgrade to a premium account.
Investments made in Public are insured for up to $500,000.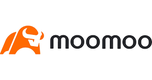 On website
Highlights
Trade blue-chip stocks in US, HK and SG Markets.
Wide array of investment choices such as stocks, stock options, futures, ADRs, Exchange Traded Fund (ETFs) and REITs.
Manage your assets, portfolio and investments across multiple markets.
Step 1: Open an account with a trading platform
Before you can trade SBUX stock, you need to sign up with a broker and open a trading account. Hundreds of brokers want your business. Here are the critical factors to look for in a prospective broker.
Commission-free trading
Your broker shouldn't charge you a commission on your trades. After Robinhood and Webull started offering commission-free trading, millennials and Gen Z's started using these firms. As a result, many of the large brokers now offer zero-commission trading in an effort to capture market share.
Fractional share trading
A single share of SBUX costs over $100. If you have a starter account balance of $300, that means you'll risk over a third of your account balance on one share. Professional traders recommend you don't risk more than 5% of your account balance on any transaction. With fractional shares, you can gain exposure to SBUX stock with an affordable risk while also allowing you to invest in other companies.
Low account fees
Brokers compete for your business by offering competitive fees. Compare rates across brokers for inactivity fees, transaction fees, and monthly management of your account.
Margin trading
Opening a margin account with your broker is the best way to grow a small account fast. While cash accounts only let you trade the balance in your account, margin accounts give you access to "leverage" of up to 6:1 on certain stocks. This means for every $100 in your account you can buy up to $600 of stock. Trading on margin can also land you in hot water; if the share price goes down you may need to deposit more money into your account.
Real-time data and charts
Your broker platform comes with charts, but they usually have a quote delay of up to 15 minutes. Your broker should offer live market data for a subscription fee.
Step 2: Transfer funds to your trading account
After selecting your broker to trade SBUX stock, you'll need to fund your account. Brokers accept deposits using wire transfers and debit cards, but some do not use credit cards.
It might take a few working days before yours funds transfer completes and are cleared for trading in your account.
Step 3: Decide your investment capacity
What would you do if you lost your life savings tomorrow? Take that into account when funding your trading account and allocating capital to trades. Never trade with money that you need to pay your bills or maintain your lifestyle.
Only trade with money you can afford to lose. If the market turns against you in a trade and you have your life savings at risk, you could end up in severe financial trouble if you overextend your financial position.
Step 4: Invest via a share of stock or an ETF
SBUX is available to purchase as ordinary shares or as part of an ETF. An exchange-traded fund (ETF) is a financial vehicle managed by a financial services provider. Examples of ETFs holding SBUX stock are the Democratic Large-Cap Core ETF or the Global X Millennials Consumer ETF.
The owner of the ETF includes several stocks from the same index or economic sector in a single vehicle, giving you exposure to the price movement of all the stocks in the weighted basket.
ETFs are ideal for traders that want to take swing positions for a few weeks. They don't have the same price volatility as stocks, but you don't get the anxiety you get with trading single stocks since spreading your investment across several companies in the ETF mitigates your risk.
Step 5: Set up your order
After settling on the right asset class for your trade, it's time to place your order.
Market order
The market order executes your buy at the next available market price quoted in the order book. However, you might not get the price you want on your entry, derailing your trading plan., For instance, you could click the buy button at $100, but the broker may only fill you at $101, $103, or higher.
Limit order
The limit order prevents you from absorbing slippage in your order, keeping your trading plan on track. You set your order with a limit price of $100, and the broker fills you at this price. However, there's a chance you might get a partial or no-fill during periods of intense price action in SBUX stock.
Stop limit
The stop limit acts as an automatic profit-taking feature of your trading platform. If you enter SBUX at $100, with a price target of $120, the stop limit order sells your shares when the price hits $120.
Stop loss
This order helps newbie traders manage risk in their trade. Let's say you enter SBUX at $100. You'll set your stop at $95, and if the market falls below that price, the broker automatically executes your sell order, getting you out of the stock before it moves lower.
Step 6: Place the order
After selecting the right order type to match your trading strategy, it's time to buy some SBUX stock. Open your broker's trading platform, enter the ticker symbol, and complete the rest of the fields requesting your share size, limit order price, and order type.
When you're ready to enter SBUX, click the buy button, and the broker executes your order in a fraction of a second, getting you into SBUX. When you reach your price target for the trade, click the sell button to return your capital and profit to your trading account.
Step 7: Monitor how Starbucks performs
Trading SBUX requires you to pay special attention to the food and beverage sector. The price of coffee also plays a huge role in product pricing and revenues and profits for the company. Keep your eye on the commodities markets for coffee announcements and revenues.
While SBUX stock tanked in the COVID crash, the company experienced a strong rebound later in 2020 and 2021, which is expected to continue.