Ready to invest in the future of healthcare?
Compare broker offerings to find the right one for you.
Learn how to place an order.
Teladoc (NYSE: TDOC) is a multinational organization specializing in telemedicine. With the Coronavirus pandemic sweeping the world in 2020 and 2021, the Teladoc platform provided excellent trading opportunities as revenues soared, along with the stock price.
This brief guide gives you everything you need to know about buying Teladoc stock.
Company overview
Founded in 2002 by Michael Gorton and Byron Brooks, Teladoc Health has headquarters in Harrison, NY. The company launched its IPO in July 2015, initially listing at $19 per share and giving the company a market cap of $758 million.
The company continues to grow, with 2020 revenues increasing 98% year-on-year to $1.1 billion. Total online visits also increased 156% to 10.6 million.
Where to buy Teladoc stock

On website
eToro USA LLC and eToro USA Securities Inc.; Investing involves risk, including loss of principal; Not a recommendation.
eToro
Highlights
Zero commissions for trading ETFs and stocks.
Start Fractional investing with as little as $10.
Practice investing with a $100k virtual eToro account.

Disclaimer: eToro securities trading is offered by eToro USA Securities, Inc. ('the BD"), a member of FINRA and SIPC. Investing involves risk, and content is provided for educational purposes only, does not imply a recommendation, and is not a guarantee of future performance. Finty is not an affiliate and may be compensated if you access certain products or services offered by the BD.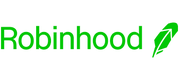 On website
Robinhood
Highlights
No account minimums or commissions.
With a dedicated team of customer support professionals that are available to answer your questions.
Robinhood Financial and Robinhood Securities are members of SIPC, which protects securities customers of its members up to $500,000
---
Pros
Quick signup process.
Start with as little as $1.
Option to get a debit card.
Industry-leading security.
Cons
Mutual funds are not available.
Limited number of crypto assets are available.


On website
Highlights
Get up to $300 of free stock when you create an account. Terms and Conditions apply.
Invest in popular ETFs from Vanguard, BlackRock, and others by the slice, and do it without commission fees..
Unlock advanced data, unique market metrics, and analyst insights when you upgrade to a premium account.
Investments made in Public are insured for up to $500,000.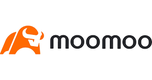 On website
Highlights
Trade blue-chip stocks in US, HK and SG Markets.
Wide array of investment choices such as stocks, stock options, futures, ADRs, Exchange Traded Fund (ETFs) and REITs.
Manage your assets, portfolio and investments across multiple markets.
Step 1: Pick a broker to trade on
To buy Teladoc stock, you need to sign up for an account with a discount broker. With dozens of brokers chasing after your account, here's what to look for.
Commission-free trading
With most companies offering zero commissions on trades, you can save money and grow a small account fast.
Fractional share trading
A single share of Teladoc costs you around $150. If you have a small account with a $300 balance, you'll use 50% of your buying capacity on a single share. That's a risky move. With fractional shares, you can buy 1/10th of a share to reduce your risk while also getting exposure to the price action in Teladoc.
Low account fees
Compare the fees from different brokers by examining their fee schedules. Look for the cost of inactivity fees, transaction fees, and monthly management fees.
Trading on margin
Margin helps you grow your account, but be aware of the risk. With margin trading, there's a chance you could end up losing more than your account balance and having to deposit more money to cover the loss.
Real-time data and charts
Brokers provide you with charts included with your trading platform. However, the price action lags by up to 15 minutes. You'll have to sign up with your broker or a third-party provider for live market data.
Step 2: Fund your trading account
To buy Teladoc stock, you'll need to fund your trading account. After depositing your funds with the broker, it might take some time for them to clear so you can actually trade. You need to take this into account with your trading timeline.
Step 3: Decide how much to invest
The stock market is volatile and If a trade goes against you, you could lose everything. Many traders are overconfident when entering the market, which can cause issues if you don't have good risk management. Only trade with funds you can afford to lose.
Step 4: Choose between stock or ETFs
You have two choices when buying Teladoc, buying stock or an ETF. An exchange-traded fund is a financial vehicle containing a selection of shares picked by an asset manager.
This bundled vehicle of equities gives you exposure to price action in Teladoc and other related tech shares in the same sector. It's a great way to spread your risk, although the price action is not as volatile as trading individual shares. Two examples of ETFs that hold Teladoc are ARK Genomic Revolution ETF (ARKG) and iShares U.S. Healthcare Providers ETF (IHF).
Step 5: Set up your order
After choosing between a share or ETF, you're ready to place a trade. You'll use one of the following order types for trading share or ETFs.
Market order
The market order lets you purchase stock at the next quoted price in the order book. However, there is no guarantee the broker fills your order at this price. If the market is moving fast, you might end up filling at $155, even if you click the buy button at $150. The additional $5 in the transaction is your "slippage."
Limit order
This order type helps day traders manage risk. In fast-moving markets, the price action is volatile. Limit orders get you into the stock at the price you want, with no slippage. However, when markets are extremely volatile and the price is surging, you might not get a fill or only a partial fill on your order.
Stop limit
The stop-limit lets you sell your position automatically at a designated price target. For instance, you buy at $150, with a price target of $175. When the price reaches this level, the broker sells your position automatically.
Stop loss
This order type helps new traders manage their downside risk. If you bought at $150, and the price starts moving against you, the stop loss order liquidates your stock automatically when you hit your risk tolerance level. For example, if you set your stop loss at $140, the broker liquidates your position when the price reaches this level, limiting your loss.
Step 6: Place the order
After deciding on the right order type for your trading strategy, it's time to place your order. Open your trading platform and enter the ticker symbol for Teladoc (TDOC), then complete the fields for your share size, limit order price, and order type. Click buy to execute your trade.
Step 7: Monitor performance
Teladoc shares experience periods of volatility around earnings reports and events in the medical industry. For example, in 2020 the COVID pandemic saw huge growth in its user base, boosting the stock. Pay attention to market developments in the tech and healthcare sectors, and watch out for press releases and quarterly earnings reports. Analysts and influential fund managers like Cathie Wood can also move the price.