Want to invest in the future of EV in China?
See how to compare broker offerings.
Learn how to place your first trade.
Xpeng (NYSE: XPEV) is China's leading locally-based EV manufacturer. While the company might not have the global reputation of Tesla, it offers competitively priced products with excellent quality and superior battery life.
This brief guide will help you understand the basics of trading XPEV stock.
Company overview
XPEV is headquartered in Guangzhou, China. Founded in 2014 by He Xiaopeng, Xia Heng, and Yang Chunlei, XPEV is one of the leaders in the Chinese renewable sector. The company launched its IPO on the New York Stock Exchange in 2014, and in 2021, it has a market cap well in excess of $22 billion.

On website
eToro USA LLC and eToro USA Securities Inc.; Investing involves risk, including loss of principal; Not a recommendation.
eToro
Highlights
Zero commissions for trading ETFs and stocks.
Start Fractional investing with as little as $10.
Practice investing with a $100k virtual eToro account.

Disclaimer: eToro securities trading is offered by eToro USA Securities, Inc. ('the BD"), a member of FINRA and SIPC. Investing involves risk, and content is provided for educational purposes only, does not imply a recommendation, and is not a guarantee of future performance. Finty is not an affiliate and may be compensated if you access certain products or services offered by the BD.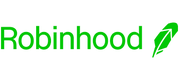 On website
Robinhood
Highlights
No account minimums or commissions.
With a dedicated team of customer support professionals that are available to answer your questions.
Robinhood Financial and Robinhood Securities are members of SIPC, which protects securities customers of its members up to $500,000
---
Pros
Quick signup process.
Start with as little as $1.
Option to get a debit card.
Industry-leading security.
Cons
Mutual funds are not available.
Limited number of crypto assets are available.


On website
Highlights
Get up to $300 of free stock when you create an account. Terms and Conditions apply.
Invest in popular ETFs from Vanguard, BlackRock, and others by the slice, and do it without commission fees..
Unlock advanced data, unique market metrics, and analyst insights when you upgrade to a premium account.
Investments made in Public are insured for up to $500,000.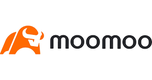 On website
Highlights
Trade blue-chip stocks in US, HK and SG Markets.
Wide array of investment choices such as stocks, stock options, futures, ADRs, Exchange Traded Fund (ETFs) and REITs.
Manage your assets, portfolio and investments across multiple markets.
Step 1: Choose a trading platform
To trade the stock market, you have to sign up with a trading platform. Look for the following when selecting one to use.
Commission-free trading
There's no reason to pay commission on your trades as commissions reduce your profits. Trading apps like Webull, Stash, and Robinhood offer commission-free trading, as do discount brokers like Charles Schwab and TD Ameritrade.
Fractional share trading
If you're trading a small account, fractional shares help you reduce your risk in a trade. Instead of purchasing a full share, you can take a position in 1/10th of a share, reducing your risk while still gaining exposure to price movements in XPEV.
Low account fees
Brokers compete for your business, so compare costs between different firms. Review the fee schedule to understand the charges for transactions, inactivity, and account fees.
Margin trading
Brokers will let you trade on margin for select stocks. Margin means that your "leverage" your account balance, giving you more buying power. For example, a margin of 3:1 on XPEV means you can trade up to $900 worth of the stock with a $300 account. If the shares drop in value though, you may have to put up more capital as maintenance margin.
Real-time data and charts
Brokers issue you with charts included with your trading platform. Most of them are basic, and many traders end up upgrading to a specialist charting package. Your broker might also delay quotes by 15 seconds, so you'll have to pay for live market data if you want real-time quotes.
Step 2: Fund your trading account
Brokers accept wire transfers and debit card deposits. It might take the broker up to 15 days to fund your account and make it available for trading. Concurrent deposits and withdrawals should take 24 to 72 hours.
Step 3: Decide how much to invest
Don't use your life savings to fund your account. Trading is risky, and no matter how good you think you are, there's always a chance you could end up losing everything. Limit your trading to an amount you can afford to lose and that won't put you in a bad financial position if you make a few bad trades.
Step 4: Choose between a share of stock or ETFs
After setting your risk tolerance and funding your account, it's time for you to decide how you want to trade XPEV. XPEV stock is available outright for you to purchase. However, if you're trading a small account of $300, a share of XPEV accounts for almost 10% of your balance.
That's a lot of risk for a single share with minimal upside. Instead of trading shares directly, you could trade an ETF instead. An ETF is a diversified bundle of stocks held in a single financial vehicle, such as the Global X Autonomous & Electric Vehicles ETF. With an ETF, you get exposure to the price action in XPEV without taking huge amounts of risk with your account.
Step 5: Choose an order type
After choosing your trading vehicle, you'll need to understand the order types to enter and exit XPEV stock.
Market order
This order type is suitable for new traders in swing trades but if you're scalping, it's not a viable choice. The market order gets you into XPEV stock at the next quoted price in the order book. Unfortunately, that means you could fill several cents above your entry price, costing you "slippage."
Limit order
The limit order helps traders reduce the risk of slippage in a market order. You'll enter a price, say $25, and when you click the buy button to enter XPEV, the broker won't fill you at a higher price than $25. However, you might miss your fill in fast markets.
Stop limit
The stop limit lets you set a price target to liquidate your position. For instance, you enter XPEV at $25, with a price target of $27. When the price reaches this level, the broker sells your position, banking your capital and profit in your account.
Stop loss
The stop loss is suitable for new traders that need to learn to manage risk. If you enter XPEV stock at $25, you'll set your stop at $22.50, and if the price reaches this point, the broker automatically sells your position to limit further loss in your account.
Step 6: Submit the order
After settling on the right order types to suit your trading style and strategy, open your trading platform and place your order. When opening it, you'll see fields for the ticker symbol, the limit order price you're willing to pay, and the number of shares you want to buy.
After completing the relevant information, you're ready to place your trade. Click the "Buy" button to purchase XPEV stock or the "Sell" button to exit your position and return to a cash balance.
Step 7: Monitor XPeng's performance
XPEV stock experiences its biggest volatility on the news relating to the EV sector. Look out for headlines involving lithium-ion production, semiconductor shortages, and other related news and press releases from the company.
With Tesla gaining a foothold in the Chinese economy, bad news around Tesla accidents will also affect the XPEV stock price. Other vehicle manufacturers in the EV space include Nikola, Fisker, Ford, and Volkswagen.