Pfizer is a winner in the COVID-19 vaccine game - Pfizer-BioNTech's vaccine was the first to receive full U.S. FDA approval in August 2021.
As of 2021, Pfizer has a full pipeline of other important therapeutics including drugs and vaccines.
Where their stock is listed and how to buy them.
Pfizer Inc (NASDAQ: PFE) is a US-based multinational pharmaceutical and biotechnology corporation. It was established in 1849 and is headquartered in Manhattan, New York City.
If you're looking to buy Pfizer stock, this is how to do it.
Company overview
Pfizer is part of Big Pharma and was the second-largest pharmaceutical company in 2020, by revenue. It is best known for products such as Advil, Viagra, Xanax and Zoloft.
Pfizer's pipeline includes treatments for a number of important therapeutic areas including Inflammation and Immunology, Oncology, Vaccines, Internal Medicine and Rare Diseases.
Subsidiaries of Pfizer include Pfizer Japan, Pfizer Australia and Hospira.
Where to buy Pfizer stock

On website
eToro USA LLC and eToro USA Securities Inc.; Investing involves risk, including loss of principal; Not a recommendation.
eToro
Highlights
Zero commissions for trading ETFs and stocks.
Start Fractional investing with as little as $10.
Practice investing with a $100k virtual eToro account.

Disclaimer: eToro securities trading is offered by eToro USA Securities, Inc. ('the BD"), a member of FINRA and SIPC. Investing involves risk, and content is provided for educational purposes only, does not imply a recommendation, and is not a guarantee of future performance. Finty is not an affiliate and may be compensated if you access certain products or services offered by the BD.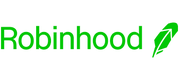 On website
Robinhood
Highlights
No account minimums or commissions.
With a dedicated team of customer support professionals that are available to answer your questions.
Robinhood Financial and Robinhood Securities are members of SIPC, which protects securities customers of its members up to $500,000
---
Pros
Quick signup process.
Start with as little as $1.
Option to get a debit card.
Industry-leading security.
Cons
Mutual funds are not available.
Limited number of crypto assets are available.


On website
Highlights
Get up to $300 of free stock when you create an account. Terms and Conditions apply.
Invest in popular ETFs from Vanguard, BlackRock, and others by the slice, and do it without commission fees..
Unlock advanced data, unique market metrics, and analyst insights when you upgrade to a premium account.
Investments made in Public are insured for up to $500,000.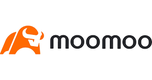 On website
Highlights
Trade blue-chip stocks in US, HK and SG Markets.
Wide array of investment choices such as stocks, stock options, futures, ADRs, Exchange Traded Fund (ETFs) and REITs.
Manage your assets, portfolio and investments across multiple markets.
Step 1: Select a broker
Find an online broker that allows you to access the US markets. Next, consider the features that you want from a broker.
Listed below are some features you should consider:
Zero commission trading
This feature is offered by many platforms that offer access to US stocks. You can save money on stock trading by not paying commissions.
Fractional stock investment
Fractional stock investment means that you can buy a portion of a stock, rather than the entire thing. This is something you might consider because Pfizer stocks can be very expensive.
A simple trading interface
It doesn't have to be difficult to trade stocks. Make sure you choose a platform that is easy to use. New investors can benefit from educational guides and the ability to open a demo account.
Research and reporting
A platform with a strong research and reporting section will provide you with important information about Pfizer such as company overview, recommendations, and forecasts.
Step 2: Fund your account
To buy Pfizer stocks, you will need to fund the account. Keep in mind that your funds may take some time to clear, which means you will probably not be able to trade immediately.
Step 3: Determine how much to invest
It might be a good idea to start with fractional stocks as a first step. You can also make a profit regardless of stocks dropping, as you can buy in at the average stock price.
Step 4: Decide whether to buy stocks or invest in an ETF
An Exchange Traded Fund (ETF) is regarded as a diversified investment and safer than investing in a single stock.
ETFs with exposure to Pfizer include iShares U.S. Pharmaceuticals ETF (IHE), Invesco Dynamic Pharmaceuticals ETF (PJP), and Global Beta Smart Income ETF (GBDV) among many others.
Step 5: Set up an order with your broker
You can choose from a variety of order types to customize when and how much you want to buy each stock. These are the different order types:
Market order
Market orders are orders that can be purchased or sold at the current market price. However, the price that you are looking for may not match the one you receive. You may order Pfizer stock at $42. The price of the Pfizer stock may drop to $40 or rise to $46 by the time the trade is executed.
Limit order
Execution-only orders for buy limit orders are executed at the price quoted or less. You may wish to buy Pfizer stocks at $40 per stock. You can submit a limit order for this amount. It will only be fulfilled if the Pfizer stock prices fall below $40.
Stop limit
This type of order allows you to sell your stocks at a certain price if the stock price starts dropping. Let's suppose you want to sell your Pfizer stocks if the price falls to $38 per stock. Your stop limit order is executed if the stocks drop to this price.
Stop loss
Another mechanism aimed at preventing you taking a hit on your stocks if the price drops. You nominate a price at which you want to sell your Pfizer stocks - say $37 per stock. Your stop loss order will be executed if the price falls to that level but your order will be filled at the next available market price.
Step 6: Place your order
After you've chosen a broker and decided how you want to invest, you can place your order through that broker.
Step 7: Monitor your investment
When you invest in stocks it becomes a necessity to observe stock price movements and to watch company performance. Here's how:
Track Pfizer's stock price and company performance
This is important whether you are buying stocks with the goal of holding them long term or for speculative purposes.
The news that Pfizer-BioNTech COVID-19 vaccine has received full FDA approval is of pivotal importance for the company. With pharmaceutical companies like Pfizer, you must pay attention to how its drug pipeline performs over time.
Pfizer's competitive field
Pfizer's competitors include Moderna (NASDAQ: MRNA), AstraZeneca (NASDAQ: AZN), GlaxoSmithKline (NYSE: GSK), and Johnson & Johnson (NYSE: JNJ). Roche Holding (RHHBY), Eli Lilly (NYSE: LLY), AbbVie (NYSE: ABBV), Novartis (NYSE: NVS), and Merck (NYSE: MRK).