Keen to take a bet on commercial space travel?
Learn how to assess broker offerings.
See how to open an account and submit your first trade.
Virgin Galactic (NYSE: SPCE) is an American aerospace and spaceflight company. The company aims to be a pioneer in commercial space flight travel, with its first flight scheduled for early 2022.
This guide gives you a brief introduction to the basics you need to know to trade SPCE. Let's go.
Company overview
Founded by Sir Richard Branson, a serial entrepreneur, SPCE got off to a shaky start as it delayed its first planned spaceflight from 2020 to 2022 in the wake of the coronavirus pandemic.
The company has headquarters in Mojave, CA and testing facilities in Spaceport America, New Mexico. SPCE launched its IPO on Oct. 28, 2019, achieving a listing price of $19.50 per share.
Virgin Galactic's competitors include SpaceX, Blue Origin, and Rocket Lab.
Where to buy Virgin Galactic stock

On website
eToro USA LLC and eToro USA Securities Inc.; Investing involves risk, including loss of principal; Not a recommendation.
eToro
Highlights
Zero commissions for trading ETFs and stocks.
Start Fractional investing with as little as $10.
Practice investing with a $100k virtual eToro account.

Disclaimer: eToro securities trading is offered by eToro USA Securities, Inc. ('the BD"), a member of FINRA and SIPC. Investing involves risk, and content is provided for educational purposes only, does not imply a recommendation, and is not a guarantee of future performance. Finty is not an affiliate and may be compensated if you access certain products or services offered by the BD.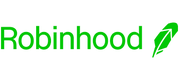 On website
Robinhood
Highlights
No account minimums or commissions.
With a dedicated team of customer support professionals that are available to answer your questions.
Robinhood Financial and Robinhood Securities are members of SIPC, which protects securities customers of its members up to $500,000
---
Pros
Quick signup process.
Start with as little as $1.
Option to get a debit card.
Industry-leading security.
Cons
Mutual funds are not available.
Limited number of crypto assets are available.


On website
Highlights
Get up to $300 of free stock when you create an account. Terms and Conditions apply.
Invest in popular ETFs from Vanguard, BlackRock, and others by the slice, and do it without commission fees..
Unlock advanced data, unique market metrics, and analyst insights when you upgrade to a premium account.
Investments made in Public are insured for up to $500,000.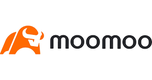 On website
Highlights
Trade blue-chip stocks in US, HK and SG Markets.
Wide array of investment choices such as stocks, stock options, futures, ADRs, Exchange Traded Fund (ETFs) and REITs.
Manage your assets, portfolio and investments across multiple markets.
Compare stock brokerages using Finty. Research broker fees, commissions, tradable assets, markets, and commodities, etc.
Step 1: Open a brokerage account
To trade on the stock market, you need to sign up for an account with a brokerage firm. With dozens of options, here's what you should look for in a broker.
Commission-free trading
Commissions can kill your profits. If you're trading small moves of around 15 cents per share, the commissions ensure you never make a cent – essentially, you're trading for the broker. However, many firms offer zero commissions on trades.
Fractional share trading
If you want to build a portfolio of stocks with a small account, fractional trading lets you build a portfolio without taking on unnecessary amounts of risk. Most brokers allow you to take a fraction or a 1/10th of a share, reducing your risk exposure and giving you the flexibility to invest in multiple companies, even with a small account.
Low account fees
Broker account fees are another cost that can impact your trading account. Some firms require a $100 monthly account fee and inactivity fees, which can eat up your account fast. Compare fees between brokers before signing up.
Margin trading
Brokers offer you margin to trade stocks with money you don't have. Some brokers may provide you with a margin of 6:1 on SPCE stock. That means you can trade $1,800 worth of stock with a $300 account balance. Margin is a great way to grow a small account fast though it does come with the risk of having to deposit more money if the trade goes against you.
Real-time data and charts
Your broker's trading platform comes with charts, but they have a 15-minute delay on quotes. For real-time quotes, you'll have to pay an additional fee.
Step 2: Fund your trading account
Your broker will accept deposits from debit cards and bank wire transfers. For smaller amounts under $1,000, a debit card is a more affordable option, as your bank may charge high fees for wire transfers.
It might take several days before you can actually trade as the broker must verify your identity and clear your funds. Concurrent deposits and withdrawals will also take a few days.
Step 3: Decide how much to invest in SPCE
Most brokers let you start with account balances as low as $300. Choose a level of risk you can afford, and never trade with money you can't afford to lose. Even the best traders are not always right, and if a trade moves against you, you don't want to end up losing your life savings.
Step 4: Choose between a share of stock or ETFs
If you want to get into SPCE stock, you can buy shares or purchase an exchange-traded fund (ETF). An ETF is a collection of stocks in the same sector or geography. A good example of an ETF that holds SPCE is the Procure Space ETF.
ETFs give you exposure to the price action in SPCE while diversifying your risk across several stocks. You get limited upside compared to single stocks, but it's less risky for novice traders.
Step 5: Configure your order
After assessing your risk tolerance and funding your account, it's time to get into the market and place your first trade on SPCE using one of these order types.
Market order
This order type gets you into SPCE stock at the next available price. However, you could get "slippage," where the broker fills you at a higher price than you expect. For instance, you click the buy button at $15, but your order gets filled at $15.15 or higher, impeding your trading plan.
Limit order
The limit order stops your account from incurring slippage in trades. For instance, you set up your entry at $15, and when you press the buy button, your broker places your order. However, you might avoid slippage, but there's a risk you only get a partial or no fill if the price moves too quickly.
Stop limit
The stop limit lets you lock in a profit by exiting a stock at a higher price target than your entry. For instance, you enter SPCE at $15, with a price target of $15.50. WIth a stop limit order, when the price reaches your target, the broker will automatically liquidate your position.
Stop loss
This risk management tool lets you set up a safety net to protect you if the price falls too far below your entry point. If you enter SPCE at $15, you can set your stop at $14.75. If the market dips to this level, the brokers sell the stock for you, limiting downside risk.
Step 6: Place the order
Open your broker trading platform, and you'll see fields for the order type, your limit order price, and the share size you want to buy.
When you're ready to trade, complete the fields within your risk tolerance, and click the buy button when you want to enter SPCE stock. When you're ready to exit, click the sell button to execute your order.
Step 7: Monitor performance
SPCE trades on news and announcements surrounding the spacecraft and aerospace industry. The stock only started moving in late 2019 with Branson's announcement that spaceflight was coming soon.
News in the space travel sector will move the stock and news from companies in the same space, like Elon Musk's SpaceX and Jeff Bezos' Blue Origin.