Property overview
Residence highlights
| | |
| --- | --- |
| Address: | 765 Rockbridge Road, Montecito, CA 93108, USA |
| Bedrooms: | 9 |
| Bathrooms: | 16 |
| Size: | 18,000 square feet |
| Price: | $14,700,000 |
The Sussexes, aka Meghan Markle and Prince Harry, one of the most photographed couples in the world, moved to the US for good in March 2020.
The fifth in line to the British throne and Meghan stayed with Markle's good friend Tyler "Madea" Perry, until they were able to move into their own home. And what a home it is!
In July 2020, in the middle of Covid, they paid $14.7 million for an absolutely stunning Mediterranean-style property with a laundry list of features and amenities.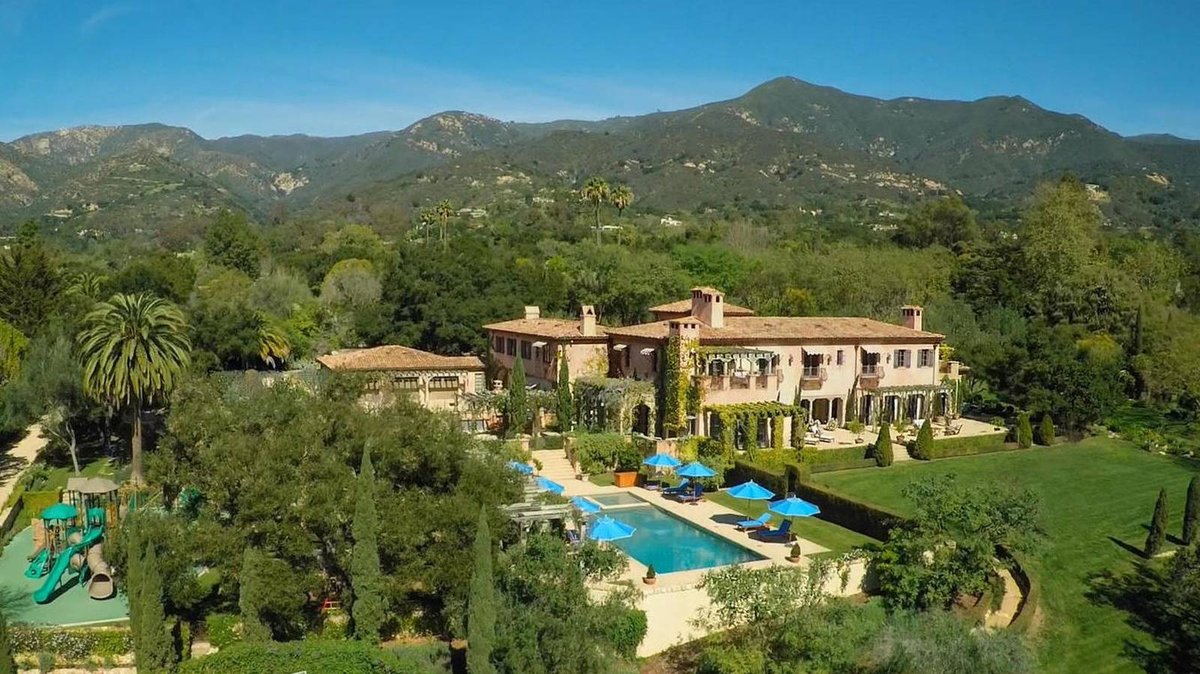 Location
Nestled against a backdrop of the Santa Ynez mountains, No. 765 Rockbridge Road is a huge, Mediterranean-style house taking up 14,174 square feet of the total 18,000 square feet property. Montecito, a Santa Barbara suburb, is nearly 100 miles from Los Angeles.
The Sussexes can boast — and no doubt do — a stellar cast of neighbors such as Oprah Winfrey, Tom Cruise, Ariana Grande, and Gwyneth Paltrow. The neighborhood is renowned for its privacy-preserving secluded hillside estates.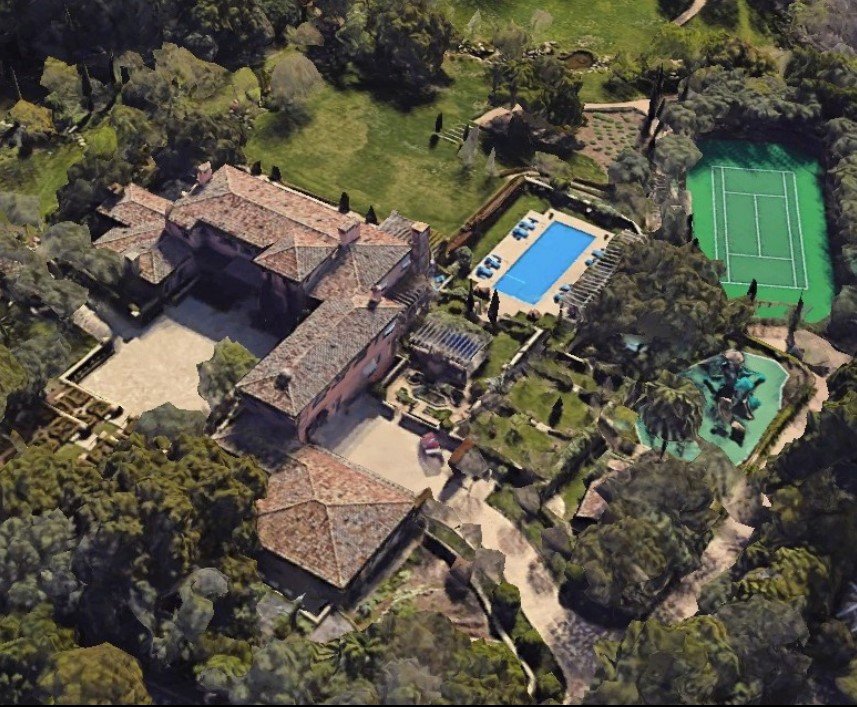 Gardens
Entering through the black, wrought iron gates, a "long and winding road leads to their door" (the Beatles), where the grounds boast rolling lawns, an English rose garden, a huge swimming pool, and a tennis court.
Then there's a babbling brook, a tea house, and a two-bedroom guest house set on a small lake.
The dedicated play area with slides galore no doubt gets a lot of use from Archie and Lilibet, the couple's children.
Guests do not have to worry about where to park as there is more than enough space.
And let's not forget the chicken coup which featured in the now infamous Oprah Winfrey interview with the couple.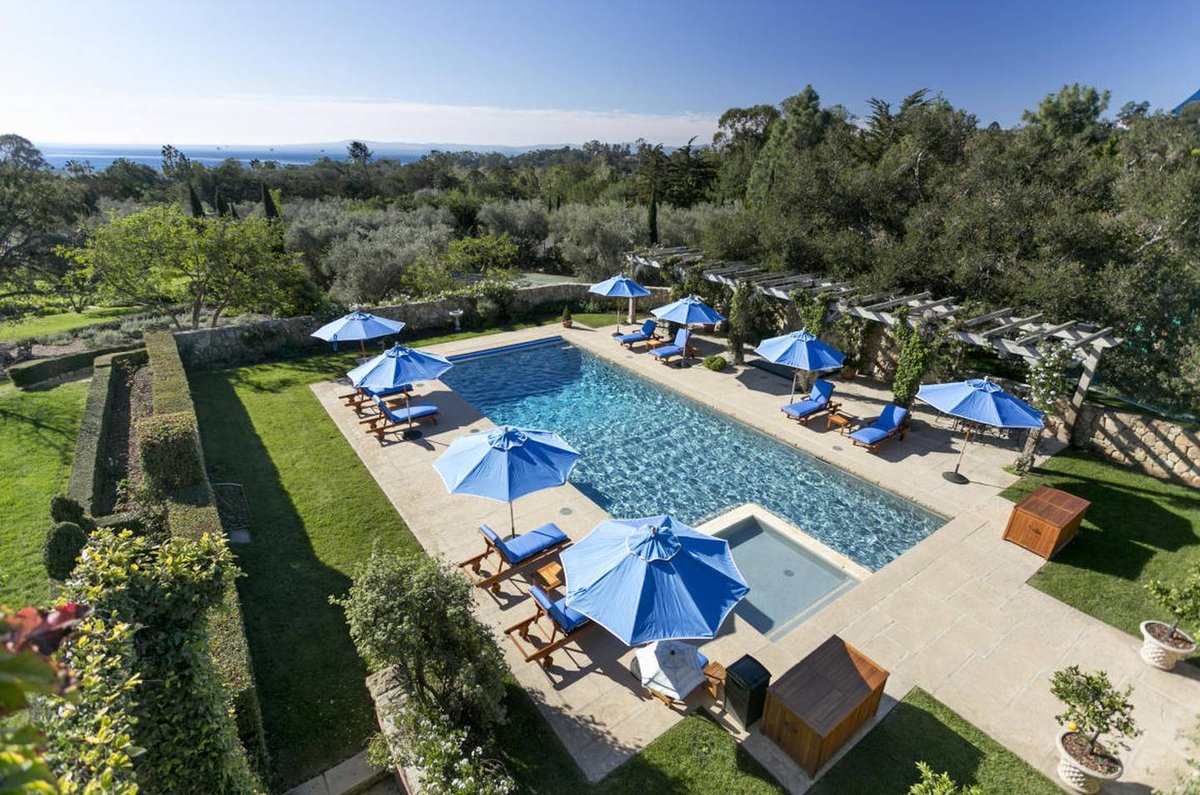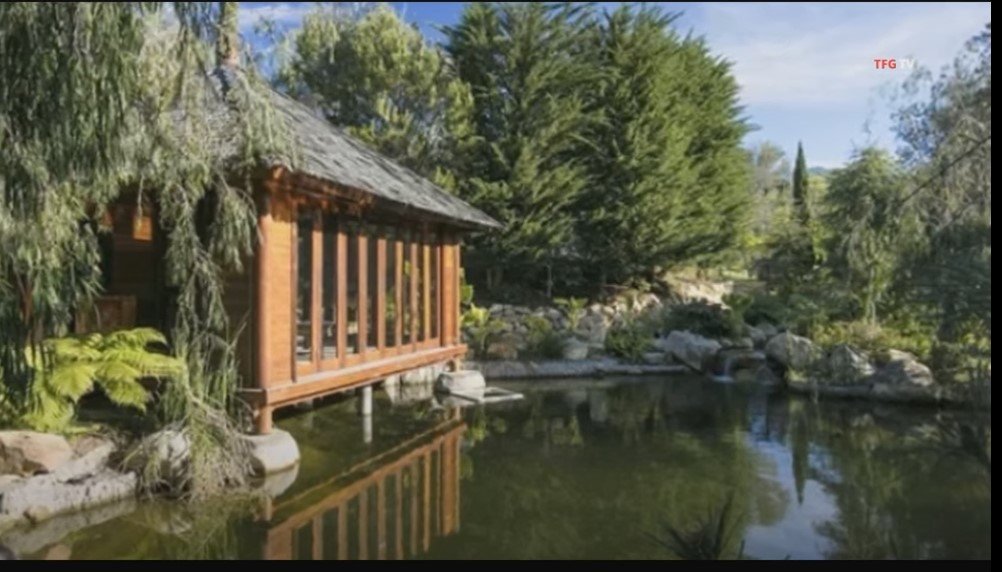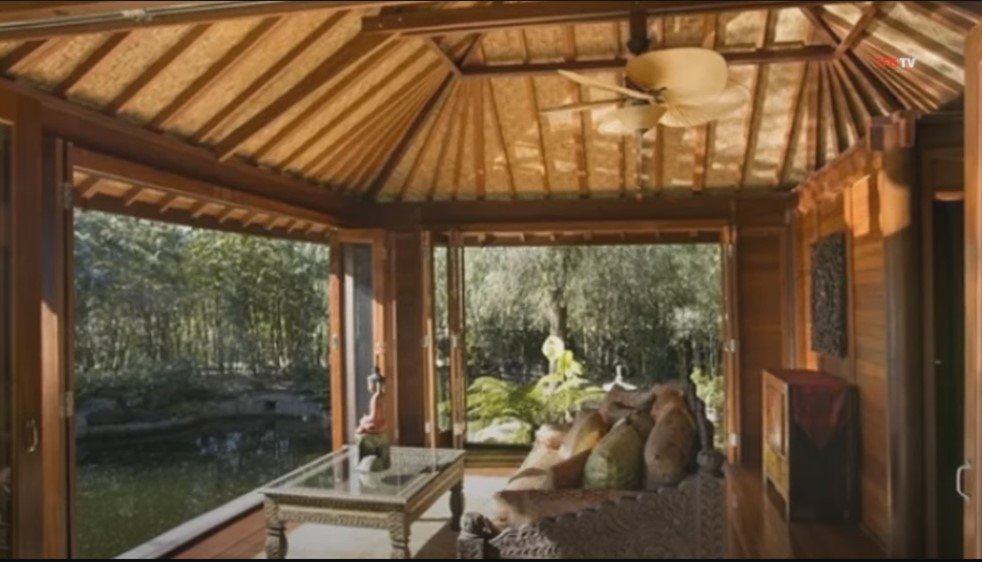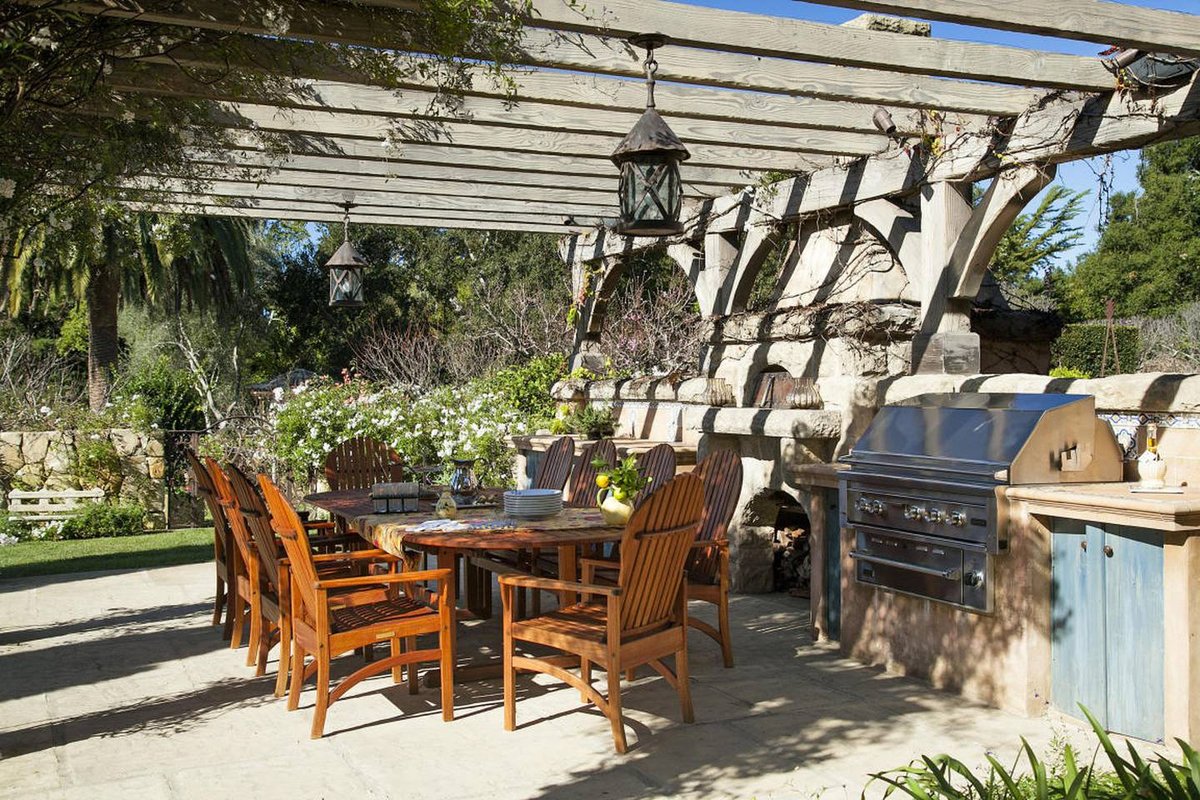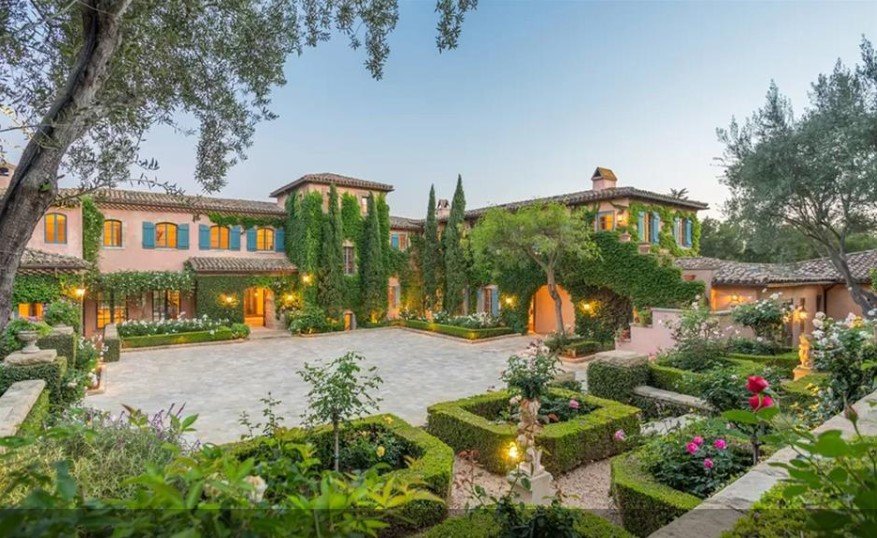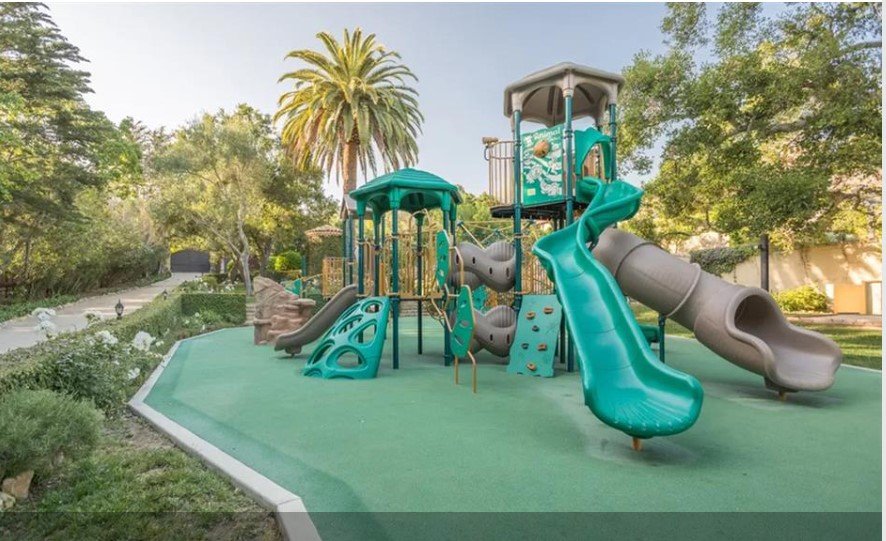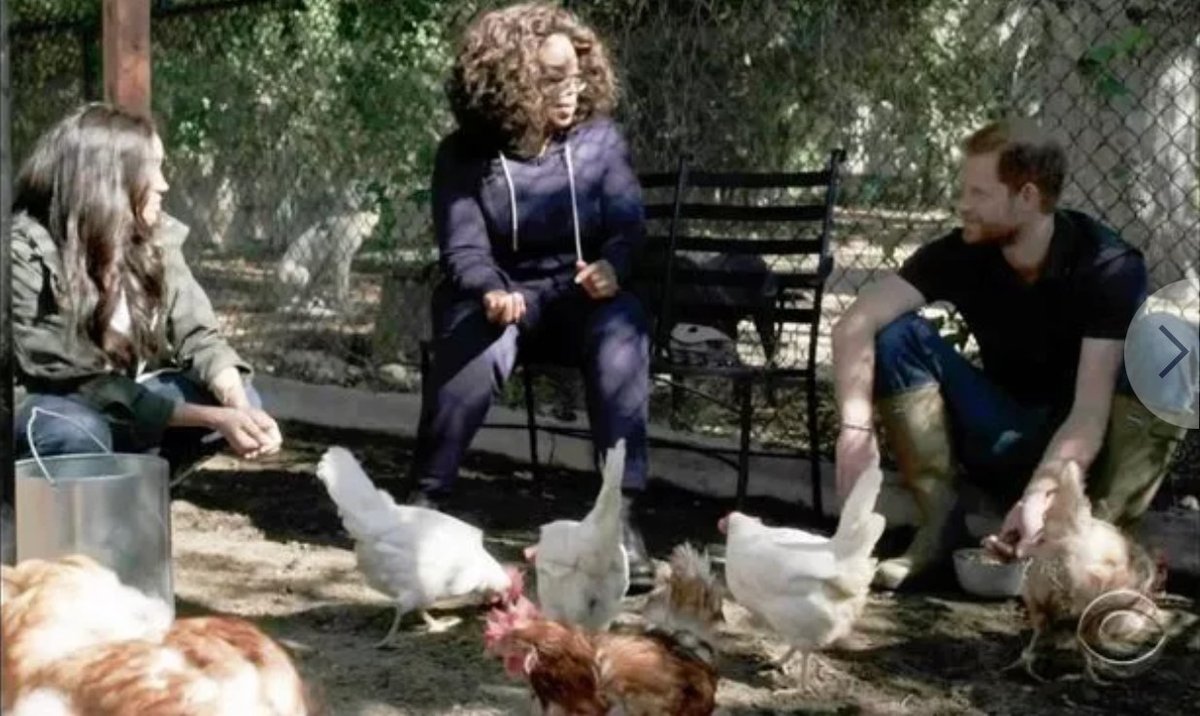 Interiors
Tastefully decorated in Meghan's love of muted hues and earthy tones, the mansion boasts nine bedrooms and 16 bathrooms.
In addition, there's a formal lounge, a formal dining room, an informal sitting room, a library, and a charming, old-fashioned kitchen with a round table and seating for six.
The family will never be bored with a bar featuring a pool and poker table. This room is adjacent to a dedicated games room with various pinball machines and arcade games.
Rounding out the entertainment amenities is a luxuriously appointed screening room where Meghan and the kids were able to view the Coronation, attended by Harry, in full-screen splendor.
We can't forget about the incredibly well-stocked wine cellar in the basement and the Swedish sauna, the other steam room!
Bedrooms and bathrooms
Here a just a few of the nine bedrooms and 16 bathrooms. Most of them are located on the second floor. Each bedroom features beamed ceilings and most have fireplaces.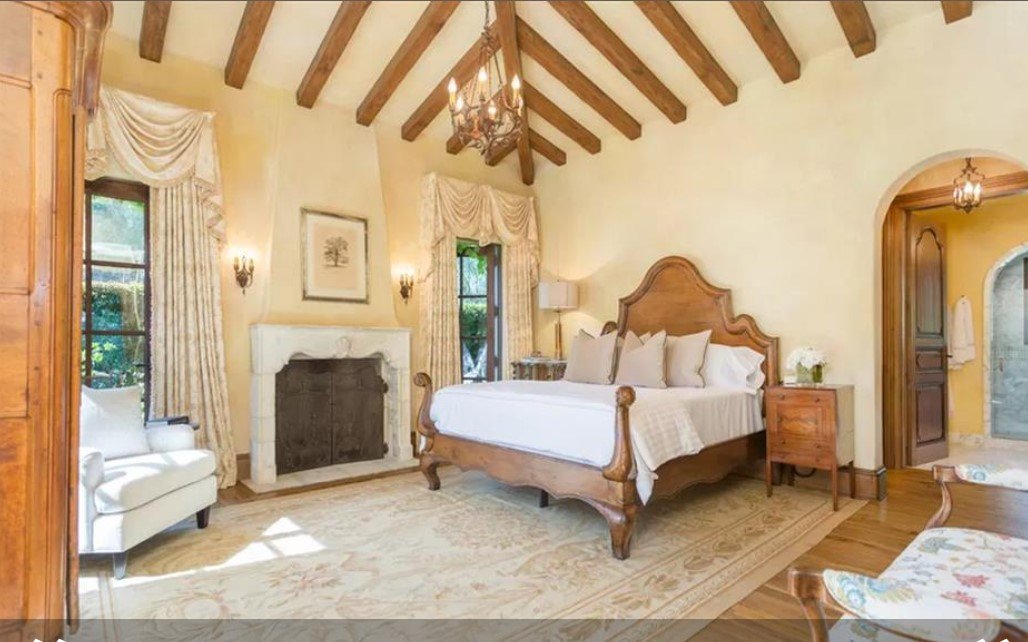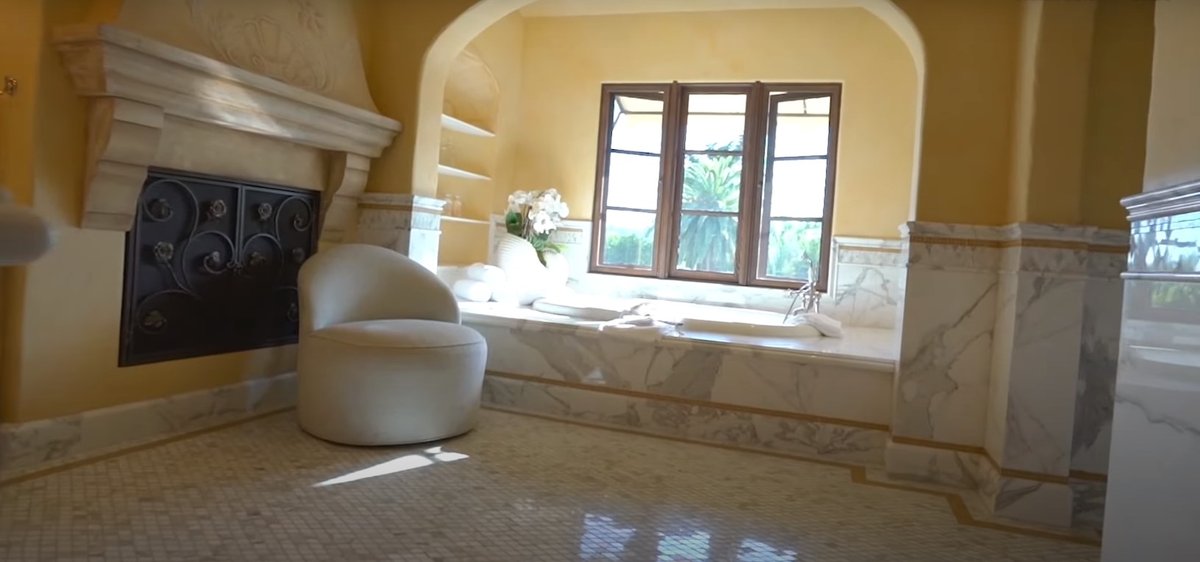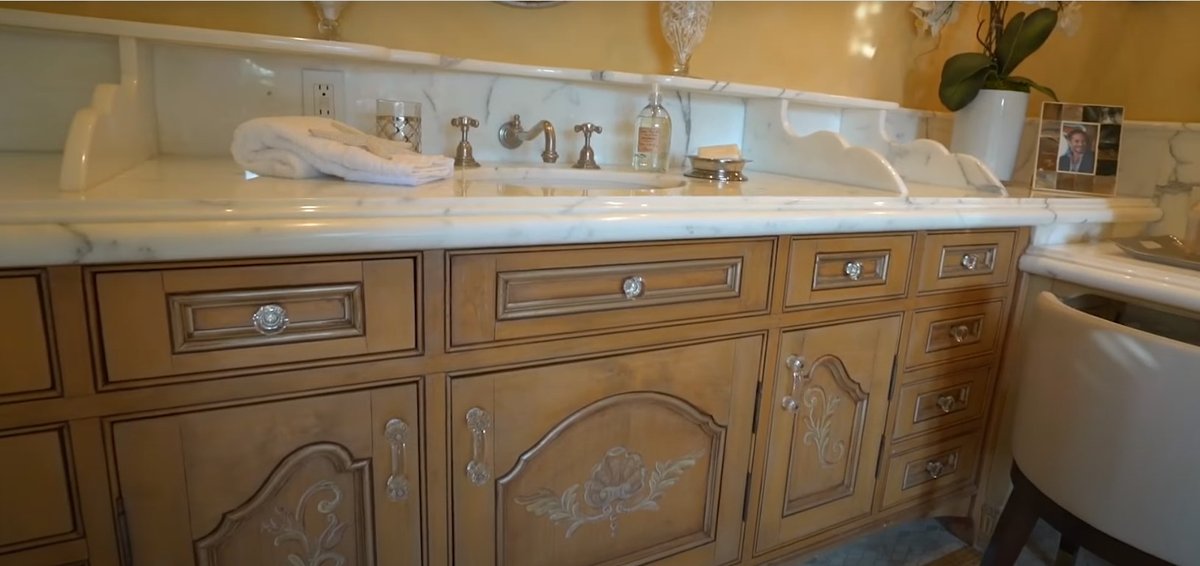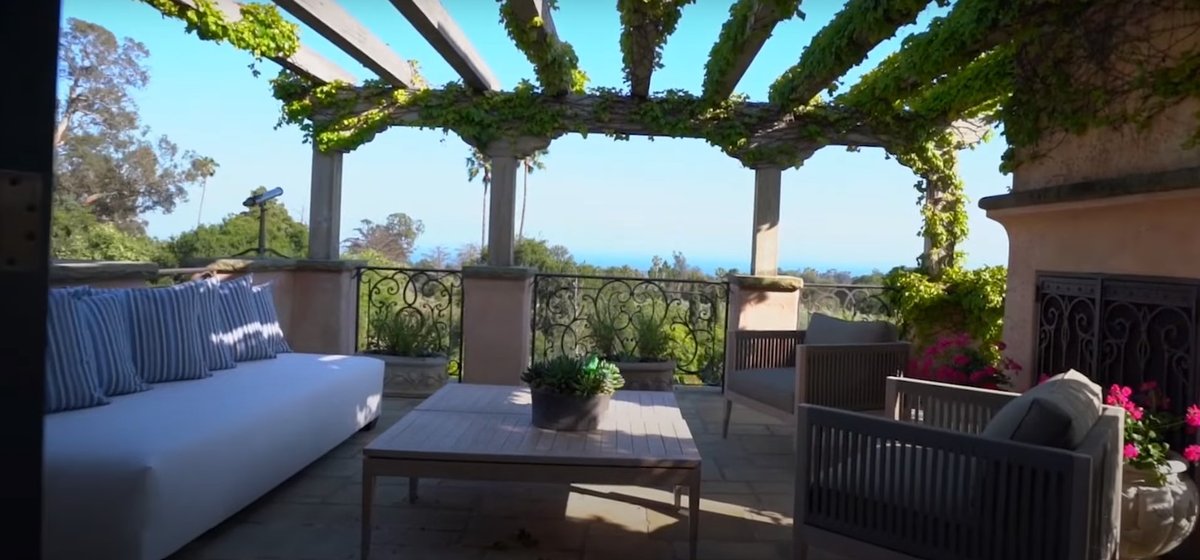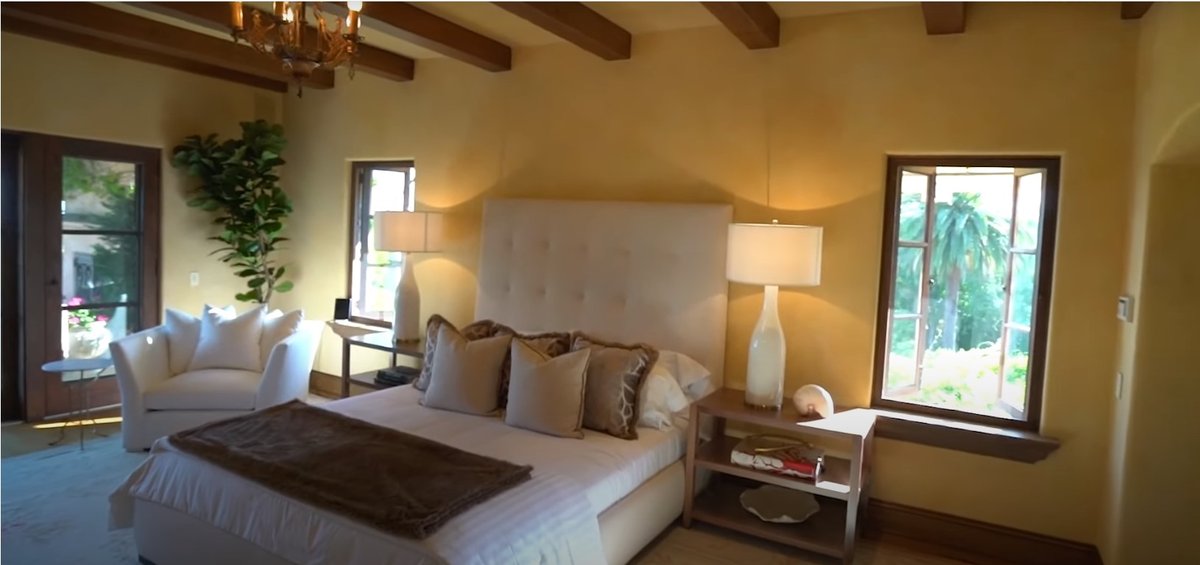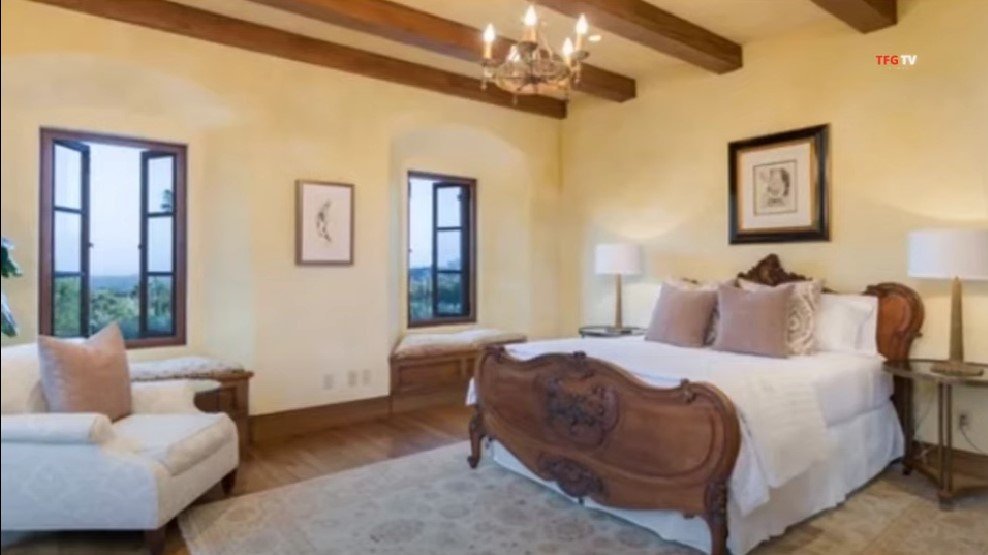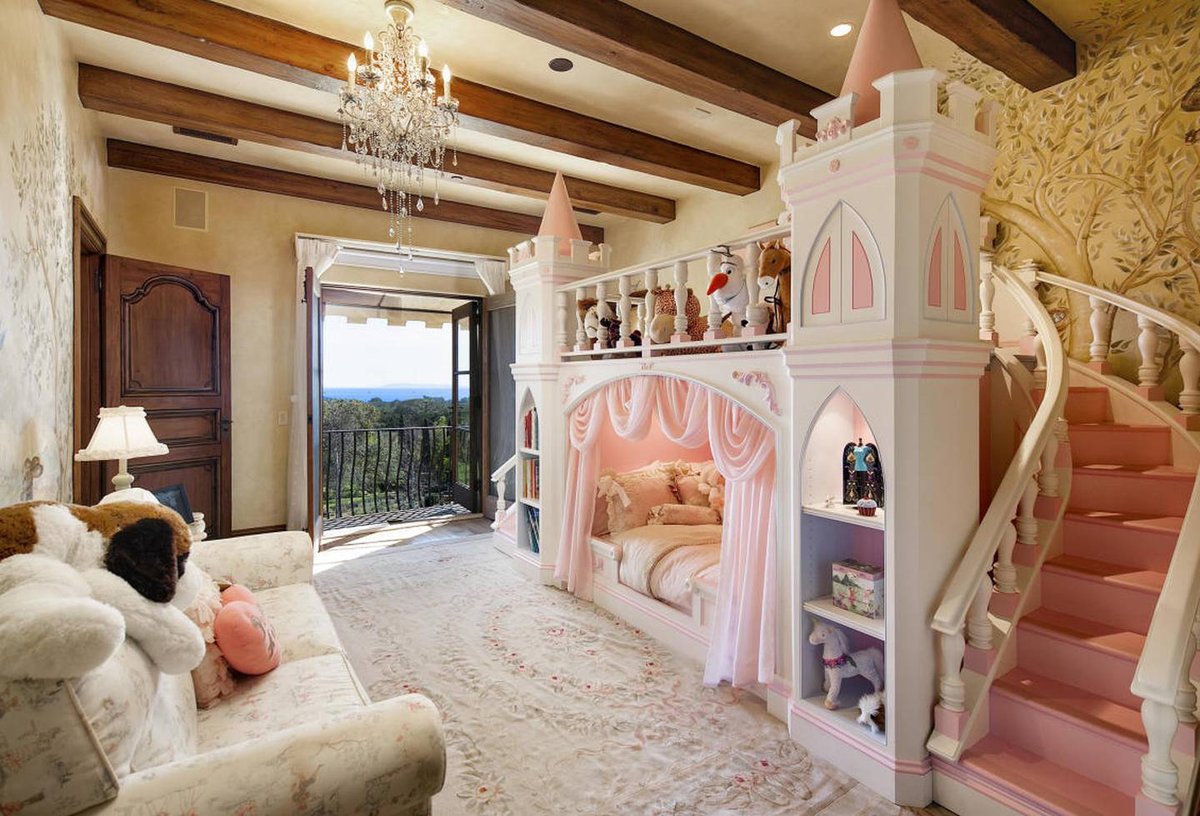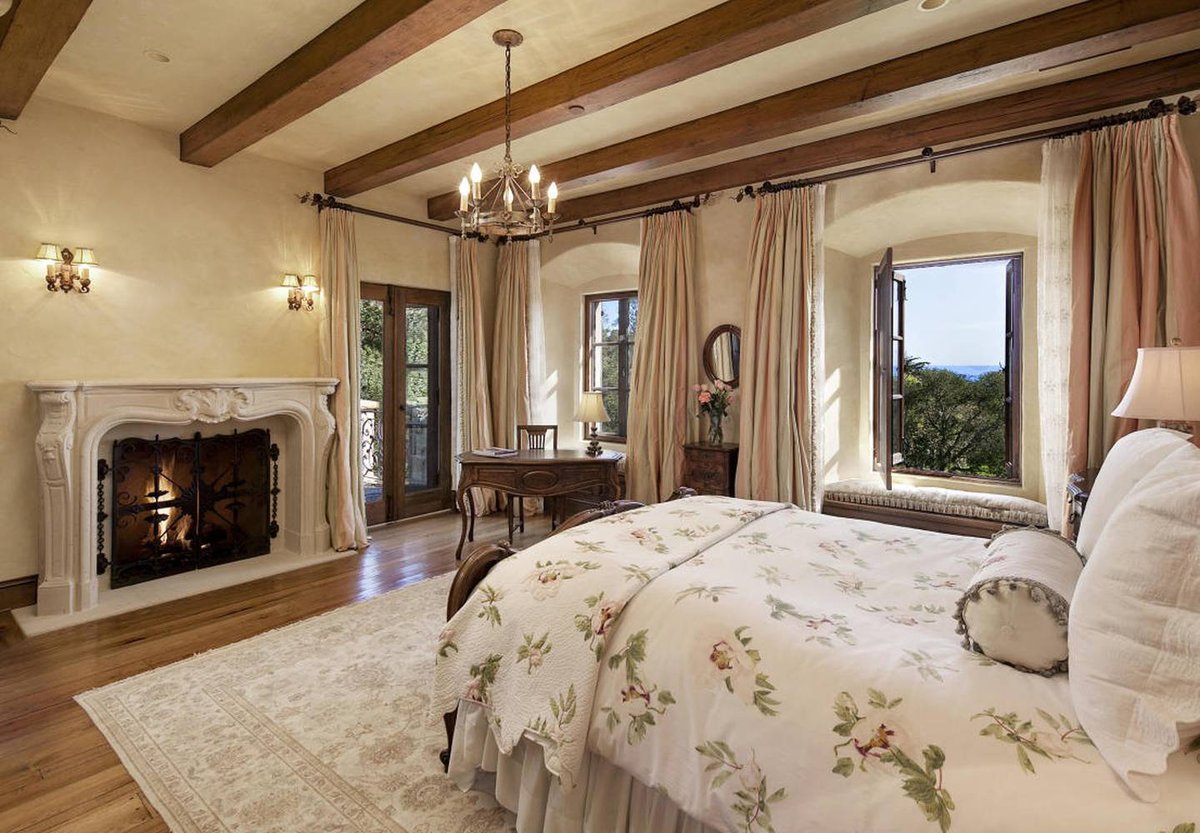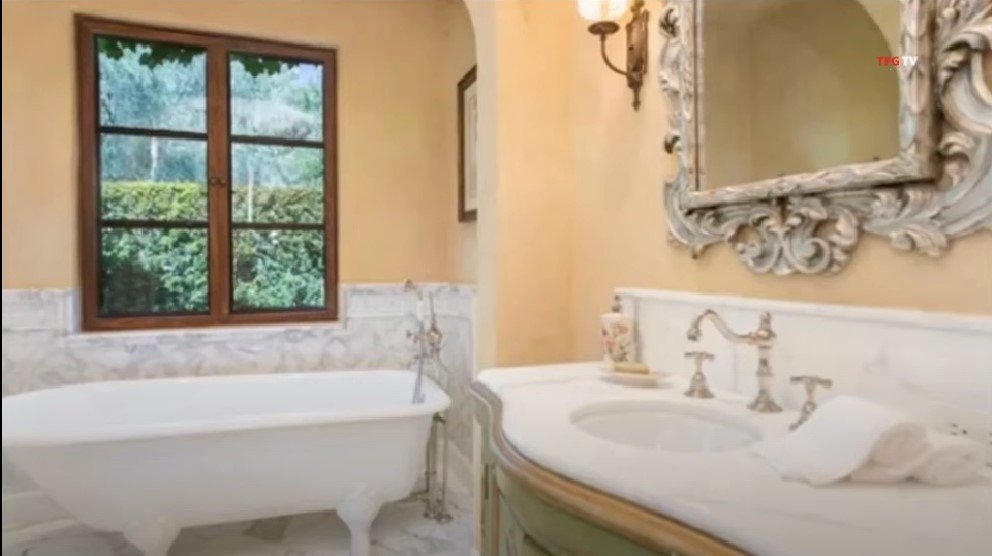 Reception rooms
The Sussexes' downstairs living space encompasses a formal lounge, dining room, a library, and comfy sunroom off the large but quaintly decorated and outfitted kitchen.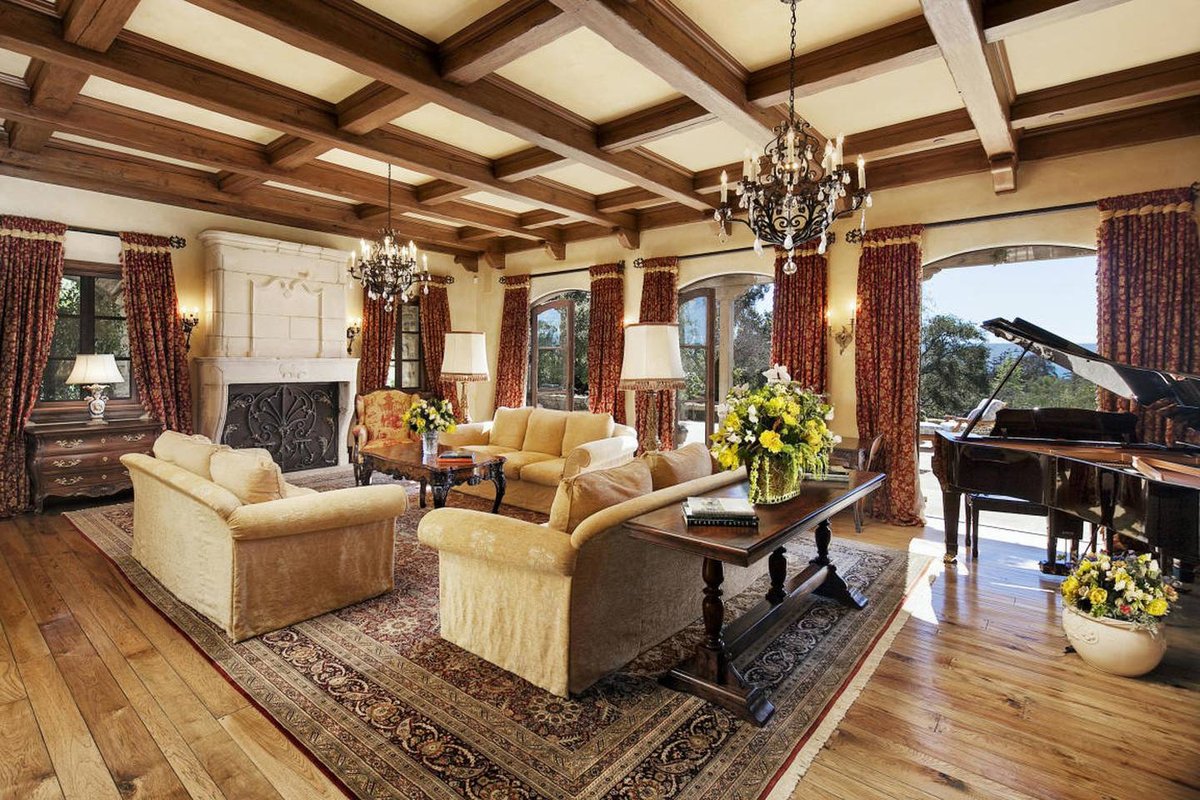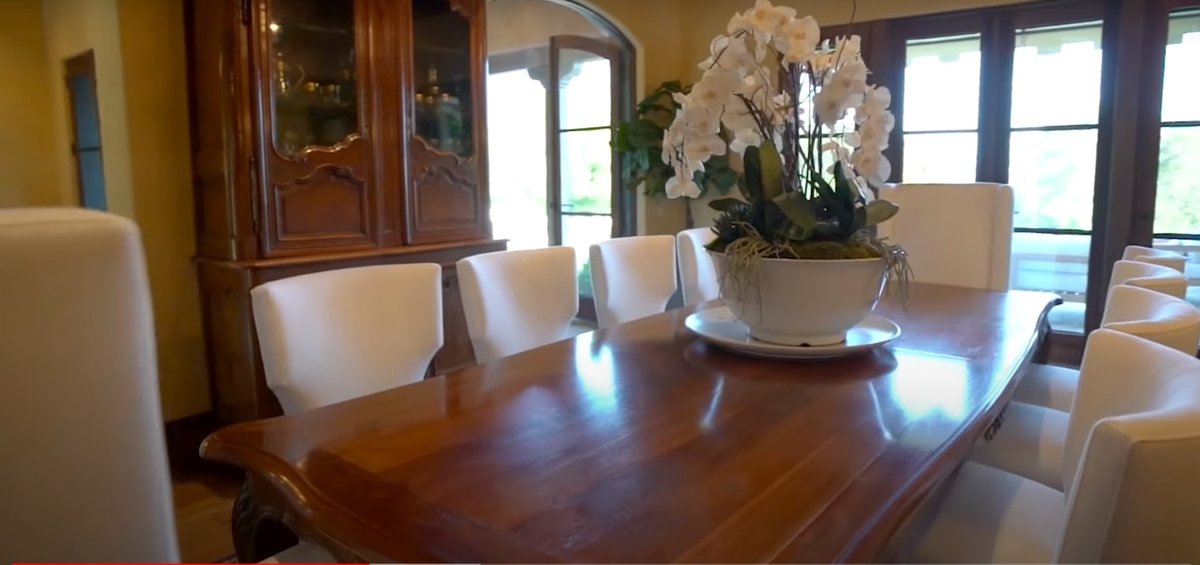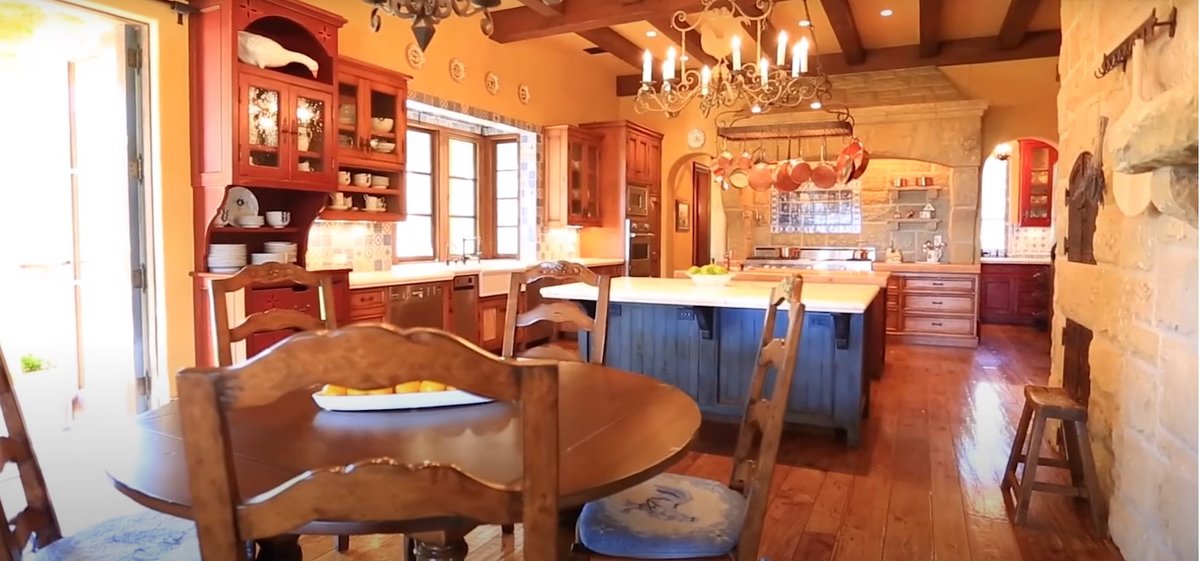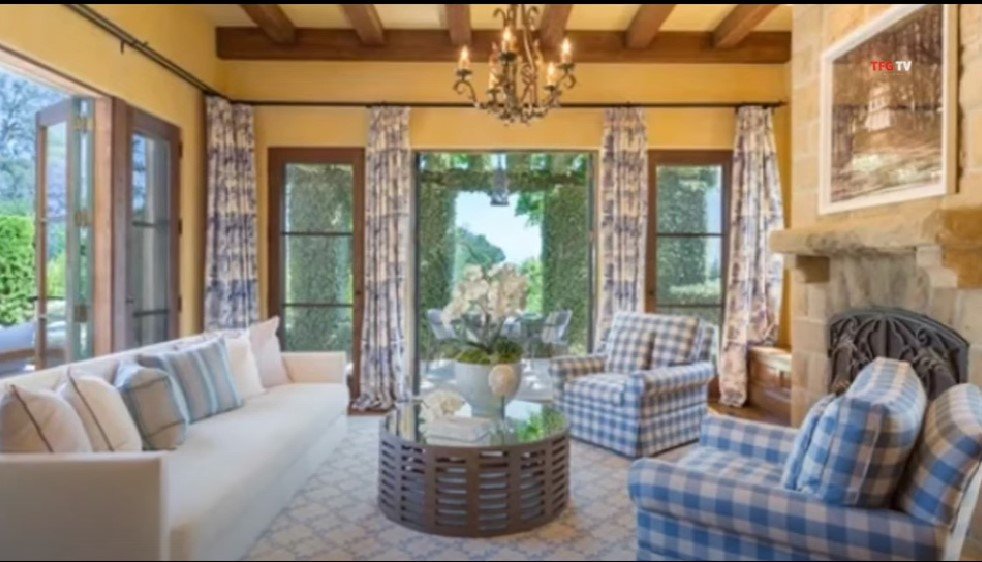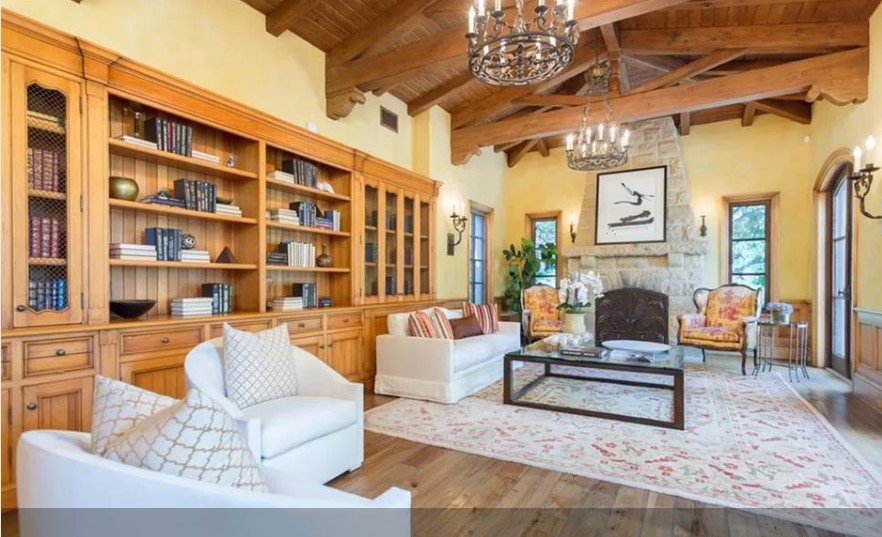 Home entertainment
A pool table, poker table and bar will ensure the Sussexes are entertained and can entertain.
The kids can go next door and have a ball on the pinball machines.
Feel like a movie? The cinema room has enough seating for a small village.
Vintage wine, anyone? The well-stocked cellar can provide.
Or you can relax after a hard day in the Swedish sauna.
It's difficult, but someone has to do it.