GlaxoSmithKline (GSK) is a dividend-paying global healthcare company.
It makes and markets pharmaceuticals, vaccines and consumer healthcare products.
Get the complete guide to investing in its stocks.
GlaxoSmithKline plc (NYSE: GSK and LON: GSK) is a global healthcare company that makes and markets a wide range of prescription medicines and vaccine products. GSK was established in 2000 as the result of a merger between Glaxo Wellcome and SmithKline Beecham. It is headquartered in London.
Glaxo listed on the London Stock Exchange in 1972 and today the company is part of the Financial Times Stock Exchange 100 Index, also referred to as FTSE 100 Index or FTSE 100.
If you want to invest in GlaxoSmithKline stock from the USA, here's how.
Company overview
GSK operates through the three segments of Pharmaceuticals, Vaccines and Consumer Healthcare. Its research focuses on the six areas of respiratory diseases, human immunodeficiency virus (HIV)/infectious diseases, vaccines, immuno-inflammation, oncology and rare diseases.
The Pharmaceuticals business discovers, develops, and commercialises medicines to treat a wide range of acute and chronic diseases. These include brands in the segments of pain relief, oral health, nutrition and gastrointestinal, respiratory and skin health.
Its Vaccines business has more than 40 vaccines for every age group, from babies to adolescents, adults and older people. These include vaccines for bacterial meningitis, diphtheria, tetanus and whooping cough, hepatitis A and B, influenza, measles, mumps and rubella, polio and typhoid.
GSK subsidiaries include GlaxoSmithKline Pharmaceuticals, GlaxoSmithKline Services, Tesaro, Alacer Corp., Stiefel Laboratories and GSK-owned companies in many countries across the globe including GlaxoSmithKline Australia.
Where to buy GlaxoSmithKline stock

On website
eToro USA LLC and eToro USA Securities Inc.; Investing involves risk, including loss of principal; Not a recommendation.
eToro
Highlights
Zero commissions for trading ETFs and stocks.
Start Fractional investing with as little as $10.
Practice investing with a $100k virtual eToro account.

Disclaimer: eToro securities trading is offered by eToro USA Securities, Inc. ('the BD"), a member of FINRA and SIPC. Investing involves risk, and content is provided for educational purposes only, does not imply a recommendation, and is not a guarantee of future performance. Finty is not an affiliate and may be compensated if you access certain products or services offered by the BD.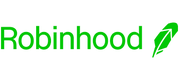 On website
Robinhood
Highlights
No account minimums or commissions.
With a dedicated team of customer support professionals that are available to answer your questions.
Robinhood Financial and Robinhood Securities are members of SIPC, which protects securities customers of its members up to $500,000
---
Pros
Quick signup process.
Start with as little as $1.
Option to get a debit card.
Industry-leading security.
Cons
Mutual funds are not available.
Limited number of crypto assets are available.


On website
Highlights
Get up to $300 of free stock when you create an account. Terms and Conditions apply.
Invest in popular ETFs from Vanguard, BlackRock, and others by the slice, and do it without commission fees..
Unlock advanced data, unique market metrics, and analyst insights when you upgrade to a premium account.
Investments made in Public are insured for up to $500,000.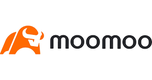 On website
Highlights
Trade blue-chip stocks in US, HK and SG Markets.
Wide array of investment choices such as stocks, stock options, futures, ADRs, Exchange Traded Fund (ETFs) and REITs.
Manage your assets, portfolio and investments across multiple markets.
Step 1: Select a broker
Find an online broker that allows you to access the London markets. There are many online broker options that you can access from the US. Next, consider the features that you want from a broker.
Listed below are some features you should consider.
Trade with no broker commissions
You can trade without commission on many trading platforms in the USA. This saves you a lot of money over the long term.
Fractional stocks
Brokers that offer fractional shares allow you to purchase a part of the share, an important consideration given that GSK shares trade at around $45 on the NYSE and much more on the LSE. Fractional shares allow you to diversify your holdings more easily.
Intuitive trading
Trading stocks shouldn't be complicated. You should choose a broking platform that is easy to use and doesn't require a lot of learning.
Company analysis and research
A trading platform that has a strong research and analysis section can help you make informed decisions based on market updates, price history, quarterly earnings reports, etc. A few brokers also offer analyst recommendations.
Step 2: Fund your trading account
You need to fund your account before you can buy stocks. It's possible that your funds will take some time to clear before trading can be started, so allow for this in your plans.
Step 3: Set your budget
You should only spend money you can afford to lose when buying stocks. Stocks are inherently volatile. Fractional stocks allow you to start small.
Step 4: Invest via an ETF or in stocks
An ETF (Exchange Traded Fund), while more diverse than stocks, is still safer than investing directly in an active individual stock.
ETFs that include GlaxoSmithKline include First Trust Value Line Dividend Index Fund (FVD), VanEck Vectors Pharmaceutical ETF (PPH), Avantis International Equity ETF (AVDE), and Pacer Global Cash Cows Dividend ETF (GCOW).
Step 5: Set up an order
You can choose from a variety of order types to customize when and how many of each stock should be purchased. These order types are available from many brokers.
Market order
Market orders are orders that will be executed at the current market rate. The price you get on execution might not be the same as the one offered at the time the order was placed.
Limit order
A limit order is not like a market order. It's executed at your specified price or less.
Stop limit
This type of order allows you to automatically buy or sell your stocks when a specified price is reached. However, if the market is moving quickly against you, the order may not be executed if the price rises or falls past your limit price.
Stop loss
This allows you to determine the price at which to sell. This is often used to protect a trade against market volatility. You could, for example, set up a stop loss at $42 per stock. Your stop loss order will automatically be executed if the price drops below that level and your order will be filled at the next available market price.
Step 6: Place your order
After you have chosen a broker and decided what type of investment you want, you can place an order.
Step 7: Monitor your investment
When you buy stocks in a company, either to hold long term or to benefit from speculating on price fluctuations, you need to keep a track of the company's performance and its stocks price movements.
Track GSK's performance
Monitor how GSK performs by looking at its financial fundamentals as well as following its stock price and dividend payouts.
You also need to keep an eye on its product and vaccine pipeline, because the pipeline of new products and vaccines determines a pharmaceutical company's future prospects and stock price movement to a large degree.
Competitors
GSK's three key segments are pharmaceuticals, vaccines and consumer healthcare. As a result, it competes with various companies across different healthcare subsectors, and you will need to monitor developments in each area. Its competitors include AstraZeneca (NASDAQ: AZN), Pfizer (NASDAQ: PFE), Bayer (ETR: BAYN), Eli Lilly (NYSE: LLY), Johnson & Johnson (NYSE: JNJ), Merck (NYSE: MRK), Sanofi (EPA: SAN) and Takeda Pharmaceutical (NYSE: TAK).